Can accused will aks cctv footage presented in court

guddu
(Querist) 20 September 2020 This query is : Resolved

criminal case
i m accuse
i wish to see cctv footage that was presented with challan in court
can i ask by filling form to nakal vibhag
i had filled form to give me सम्पूर्ण चालान copy
or i will say lawyer to show me cctv footage
challan with footage had presented on 8 sep.next date is 28 oct.

Dr J C Vashista
(Expert) 21 September 2020

Investigating Officer has to supply of copy / CD of entire record of challan to accused, if not provided let your lawyer object it to the concerned court. SHIRISH PAWAR, 7738990900
(Expert) 21 September 2020

Hello,

Yes, the Investigation officer has to supply a copy of CCTV footage with charge sheet copy to the accused.


Rajendra K Goyal
(Expert) 21 September 2020

Your lawyer should pray the court to instruct prosecution to provide copy.

You can also get from copy section.

Hemant Agarwal
(Expert) 21 September 2020

1. Accused is legally entitled to "ALL" documents that is being relied by Police /Prosecution to prosecute the Accused. There is no exception to this. Without prosecution documents, Accused CANNOT be prosecuted, in any manner whatsoever, since it would violate his fundamental rights.

Keep Smiling .... Hemant Agarwal
VISIT: www.chshelpforum.com

K Rajasekharan
(Expert) 21 September 2020

The Magistrate, under Section 207 of The Criminal Procedure Code, is bound to supply the accused a copy each of the police report and all other documents which the prosecution intends to rely on in the case. This must be done without delay and without collecting any charge.

The prosecution has absolute authority to avoid using any document among those submitted by the investigation officer. In such a situation, the copy of the particular document need not be provided to the accused.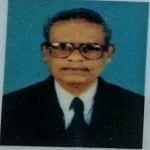 Isaac Gabriel
(Expert) 21 September 2020

It is part and parcel of the dpcument to be spplied without asking.

Rajendra K Goyal
(Expert) 22 September 2020

Have you confirmed from your lawyer that the copy of charge sheet was not provided to him?

P. Venu
(Expert) 27 September 2020

In this context, provisions of Section 207 CrPC apply:
"Section 207 in The Code Of Criminal Procedure, 1973
207. Supply to the accused of copy of police report and other documents. In any case where the proceeding has been instituted on a police report, the Magistrate shall without delay furnish to the accused, free of cost, a copy of each of the following:-
(i) the police report;
(ii) the first information report recorded under section 154;
(iii) the statements recorded under sub- section (3) of section 161 of all persons whom the prosecution proposes to examine as its witnesses, excluding therefrom any part in regard to which a request for such exclusion has been made by the police officer under sub- section (6) of section 173;
(iv) the confessions and statements, if any, recorded under section 164;
(v) any other document or relevant extract thereof forwarded to the Magistrate with the police report under sub- section (5) of section 173:

Provided that the Magistrate may, after perusing any such part of a statement as is referred to in clause (iii) and considering the reasons given by the police officer for the request, direct that a copy of that part of the statement or of such portion thereof as the Magistrate thinks proper, shall be furnished to the accused:

Provided further that if the Magistrate is satisfied that any document referred to in clause (v) is voluminous, he shall, instead of furnishing the accused with a copy thereof, direct that he will only be allowed to inspect it either personally or through pleader in Court."

It has been held by the supreme Court in Gopalakrishnan@Dileep vs. State of Kerala that the term 'document' includes an 'electronic records' if the prosecution proposes to rely upon its contents. However, it has been held that the 'document 'could be withheld if it is voluminous, according to second proviso to Section 207:

"41. We are conscious of the fact that Section 207 of the 1973 Code permits withholding of document(s) by the Magistrate only if it is voluminous and for no other reason. If it is an "electronic record", certainly the ground predicated in the second proviso in Section 207, of being voluminous, ordinarily, cannot be invoked and will be unavailable. We are also conscious of the dictum in the case of Superintendent and Remembrancer of Legal Affairs, West Bengal vs. Satyen Bhowmick & Ors.43, wherein this Court has restated the cardinal principle that accused is entitled to have copies of the statements and documents accompanying the police report, which the prosecution may use against him during the trial."

guddu
(Querist) 06 October 2020

my lawyer had got charge-sheet but there is also a pen drive which has not given to him
(which i dont believe true )
& when i ask to give me fotocopy of challan he said he had missed my file


Rajendra K Goyal
(Expert) 08 October 2020

If your lawyer is not co-operating, you can change your lawyer and can get copy through him.
---