Buyer did not pay balance amount after registration

SURAJ VISHWAKARMA
(Querist) 21 October 2021 This query is : Open

Sir, I sold my flat & registration was done in favour of Buyer on 02.09.2021 with condition in agreement that buyer will make payment of balance amount through home loan from bank with in 20 days from the date of registration. Now it's more than 40 days, buyer has not made my balance payment. Kindly guide if i should do anything or should worry about?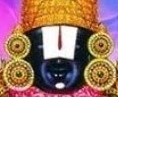 kavksatyanarayana
(Expert) 21 October 2021

File a recovery case against the buyer by consulting a local lawyer.

Pradipta Nath
(Expert) 22 October 2021

Send him a cancellation notice of the sale agreement through your Advocate.

Advocate Bhartesh goyal
(Expert) 22 October 2021

Time is essence of contract ,if buyer does not Perform his part in given time, you may cancel deal by sending legal notice to buyer.

SURAJ VISHWAKARMA
(Querist) 22 October 2021

If I cancel the deal, will I need to return the money to buyer that I have received since the property document has been registered with mutual agreement and now he's breaching the agreement conditions.

Advocate Bhartesh goyal
(Expert) 22 October 2021

It depends on terms and conditions of agreement, if there exists condition that in the event buyer fails to perform his part of agreement ,then seller will have right to forfeit the advance paid by buyer then you can forfeit else not.

SURAJ VISHWAKARMA
(Querist) 22 October 2021

Still if i have any fundamental right or basic right to do so? Or if i can take from buyer in written stating in it exactly when he will be able to make payment of balance amount with condition of forefeit? SHIRISH PAWAR, 7738990900
(Expert) 22 October 2021

Hello,

Send him legal notice calling upon to pay the balance alongwith interest with 7 days otherwise you will forfeit the amount paid and file case for cancellation of agreement.

SURAJ VISHWAKARMA
(Querist) 22 October 2021

Ok thanks a lot all of you

Shubham Bhardwaj
(Expert) 22 October 2021

Dear Mr Suraj,

Do not cancel the sale. In that case you will have to return the amount paid by the buyer. You will be able to keep only 1-2 percent at the maximum. The principle of unjust enrichment will apply to you. So you cannot keep the amount paid by the buyer after the sale is cancelled by the court.

You can do 2 things:-
1. File a complaint for registration of FIR u/s 415/420 Indian Penal Code. and
2. File a suit under Specific Relief Act for enforcement of sale deed for payment of balance amount along with other reliefs.

Regards
Shubham Bhardwaj (Advocate)
District & Session Court, Chandigarh
Punjab & Haryana High Court, at Chandigarh

Disclaimer:- Opinion is only for guidance.

P. Venu
(Expert) 28 October 2021

It could be that the buyer could not keep his promise because of financial constraints. You may send him a legal notice requesting early settlement of the balance amount. In my understanding the outstanding amount, together with interest, is a charge on that property and could be realized, within the period of limitation, through a civil action.

K Rajasekharan
(Expert) 28 October 2021

The cancellation of sale of the flat, which has been absolutely transferred already based on a sale deed on part paid and part promised basis, is not possible, even if the buyer does not pay the balance amount as agreed to in the sale agreement.

The only remedy available to the party, as per the sale agreement, is to make his claim to the buyer for the unpaid part of the sale amount with interest thereon. The unpaid amount will remain as a charge on the property, even if it is transferred further.

---