Broker not honouring succession certificate

Querist : Anonymous (Querist) 12 January 2023 This query is : Open

After demise of my father, we discovered that he did not have a nomination on his DEMAT account. We approached civil court and got a succession certificate issued for transmission of this shares to my mother's name. Now the broker is not honouring the succession certificate saying it has 'face value' mentioned as opposed to 'market value'. They are also asking my family members submit NOC claiming that the succession certificate has 'we brothers Vs our mother' in it the pages mentioning (the court fee part , first few pages). My lawyer tells me we are on the right path and it is the broker who is at fault. I even sent scanned copies of certified documents obtained from court to broker, which has brokers own statement , market value of each share and calculation of face value. Broker is asking us to correct the succession certificate. Broker is asking for 'registered' and 'notarized' copies of all documents submitted to court. My lawyer says broker is in contempt of court and we should only offer him na indemnity bond .I had complained to SEBI, but it doesnt look like they undertand the issue. They just forwarded brokers reply to us. We have no idea where to go and what to do . My mom is senior citizen. All we are trying to do is get my fathers share transferred to her name. Broker is acting like court of law. My family would really appreciate any advice or comments from experts here.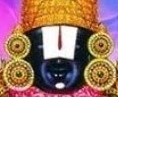 kavksatyanarayana
(Expert) 12 January 2023

NOC is needed in case there are multiple legal heirs and one of them is the applicant. Such a NOC states that the other legal heirs have no objection to the securities contained in the Demat account of the deceased being transmitted to the applicant. So the legal heirs shall give NOC to your mother. It is sufficient with a copy of the death certificate of your father and a copy of the succession certificate.

Querist : Anonymous (Querist) 12 January 2023

Thank you so much for the reply. NOCs and Indemnity is still something we are willing to give, even though we have provided those in court. The court order says
"...Opponents have given no objection to issue succession certificate in favour of applicant in
respect of property of deceased.... "

But they constantly keep telling us to 'correct' the succession certificate. Now they are even asking for all documents submitted in court, that too 'registered' and 'notarised', which we feel is excessive. There are scores of documents we produced in court. I am appalled by their insensitivity. Can't believe why a broker with behave like that with client's family. That too when we hired a lawyer , approached the court and got the succession certificate. These are regulated bodies, and it seems and ask for documents as they wish. The ask for documents need to be fair. What legal remedies can be pursued, if they don't budge. Are their any bodies for women where my mother can approach or is 'contempt of court' the only way out. I am also feeling that the broker should compensate us for mental harassment and putting my mother at financial risk. Their legal representation told me 'you have misrepresented facts in court' and 'you are lair (cause he believed I never went to court)'. This broker is one of the well known ones.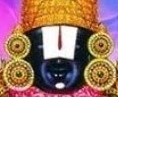 kavksatyanarayana
(Expert) 14 January 2023

What is the opinion of your lawyer? What is he saying?

Querist : Anonymous (Querist) 16 January 2023

As per him, contempt of court needs to be initiated against the broker. We are awaiting on SEBI and hoping they help us here. Otherwise my lawyer says that is the only option.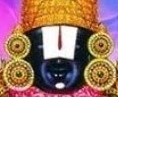 kavksatyanarayana
(Expert) 16 January 2023

Yes. Go as per his advice.

P. Venu
(Expert) 18 January 2023

Before proceeding with the contempt, you have the option to serve a legal notice.

Querist : Anonymous (Querist) 18 January 2023

My mother visited them today. She gave them a complaint letter which says they have 10 days to carry out transmissions or else she will take legal action. This is getting very interesting and bothersome at the same time. Half of the people I speak to have asked my mother to get the succession certificate amended. My mother's lawyer and some other legal experts I spoke to told me that there is no scope for it, as there is no factual error in the certificate. My mother's lawyer tells me that there is a fundamental difference between transmission and transfer of shares. He tells us that transmission is always done on basis of face value. We are in a fix. Are there any ways of speaking directly to the court without involving lawyers or seeking guidance from the court ? Particularly annoying is broker's attitude where they don't want to talk to our lawyers.

Querist : Anonymous (Querist) 18 January 2023

I read on internet about seeking clarification from the court. Is it something we can do, stating the reasons asked by the broker ?
---