Bond

Querist : Anonymous (Querist) 12 November 2011 This query is : Resolved

Hi

I need your help for Service Agreement which I have breached with my employer.
I had signed a 2 years bond with my last employer for 1 Lakh for Training for 1 month but I was never given any technical/specialized training for 1 month and I resigned from my last completing on completion of 1 year

Pls help now what to do ?

Devajyoti Barman
(Expert) 12 November 2011

Bond is generally a agreement to ensure the service of the employee for certain time in lieu of training he receives at the cost of the employer.
The service is generally discouraged by the courts.
Now since the employer is also at fault in complying with the terms of the said Bond, I do not think it would be easy at all for the employer to recover the said amount from you.

So do not bother much and move ahead with another job.

prabhakar singh
(Expert) 12 November 2011

Why did not you ask it earlier before the breach?

why you under took a promise which you can not perform??

Is there a term in the service agreement that if company does not provide you the training specified in the contract the employee shall get absolved of its liability.???

Do you think experts at LCI have been armed with any software that can peep into every bond and read and interpret the same?????

It is not possible to advice you on such unscripted fact.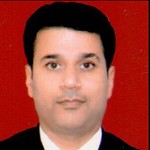 Shailesh Kr. Shah
(Expert) 12 November 2011

On the basis of facts presented before us, you have valid ground to refuse to any kind of employer's demands.

piyush sharma
(Expert) 12 November 2011

Do not worry. there are numerous judgments which do not permit negative covenant in employment contracts. If you want i will give you those judgments.

prabhakar singh
(Expert) 12 November 2011

Though i am pro employee but the way query started must be discouraged.I can not advocate breaches of promises in the society
by bucking up a breacher.

prabhakar singh
(Expert) 12 November 2011

@Expert : piyush sharma !

In my practice i have encountered very zero number of cases on such a topic but my interest in contract law has been immense always.

I have experienced several queries on the service bonds despite being pro employee i have not been able to collect decisions of court to take a such free lance view as i have been taking in past on this topic as liberally as you all have taken.


Hence i seek your support and ensure you my feelings of obligations towards you if you kindly attach those judgments you have or
at least provide me with their parties name and court decided them.

Thank you.
regards,
prabhakar


Piyush Vaishnava
(Expert) 12 November 2011

i di agree with experts.

ajay sethi
(Expert) 12 November 2011

under terms of bond executed by you it was agreed that you shall serve the organisation for period of 2 years . admittedly you have failed to complete the service period .

the issue that arises is your liability to your employer . we do not know the various terms of the agreement duly signed by you ,

you have stated that rs 1 lakh was for technical training and no such training has been prvoided . if you have not been prvoided any training then you cannot be held liable .

as rightly pointed out by Mr prabhakar singh it would be encessary to go through the terms of bond signed by you



Shonee Kapoor
(Expert) 12 November 2011

Was the training part, part of the agreement.

If so, did you serve a notice.

If not, the employer can recover this amount.

Regards,

Shonee Kapoor
harassed.by.498a@gmail.com

Querist : Anonymous (Querist) 12 November 2011

Yes,Indeed training was a part of the agreement.I did serve the notice period for 2 months and followed all the policies while leaving.
This bond says it is for training for 1 month but I was not given any specialized training except just the basic KT (Knowledge base)which was given by on employee who was already working on the project so actually company didn't invest anything in me.

what I can say and tell them to waive off the bond or how can I negotiate it ?

If you all can let me know your email ids... I can send my the scanned copy of the bond where you can see the clauses..

Devajyoti Barman
(Expert) 13 November 2011

You need not do anything just now. Wait for litigation which is very unlikely.
If it happens then place your defence.
---
You need to be the querist or approved LAWyersclub expert to take part in this query .