Appealing in high court

Venkat
(Querist) 16 January 2022 This query is : Resolved

Dear experts,

My child custody matter in family court at Telangana is coming to an end in 2-4 weeks (final arguments are pending). The mother has moved to Karnataka along with the child last year.

If family court's decision is to be appealed, I would like to appeal it in Karnataka HC because I also moved to Karnataka.

Should I first file the appeal in Telangana HC and then get it transferred to Karnataka HC by approaching SC or is there a way to directly appeal in Karnataka HC?

I would appreciate if you can answer.

Thanks,
Venkat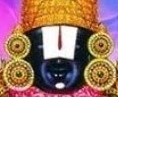 kavksatyanarayana
(Expert) 16 January 2022

The power to transfer a case from one State to a Court in another State can be exercised by the Supreme Court only.

Advocate Bhartesh goyal
(Expert) 17 January 2022

Appeal againstTelangana Family Court's decision can be filed in Telangana High Court.You have to file appeal there and not before Karnataka High Court aand thereafter you have to file petition u/sec 25 of CPC before S.C to get transferred the appeal from Telangana High Court to Karnataka High Court.

Venkat
(Querist) 17 January 2022

Thank you very much to the learned experts for your valuable advise and time. Much appreciate.

Dr J C Vashista
(Expert) 18 January 2022

No, Karnataka High Court has no jurisdiction to admit, entertain or adjudicate an appeal against the judgment passed by Family Court in Telangana.


Venkat
(Querist) 18 January 2022

Thanks to learned expert Sri. J. C. Vashista.

Dr J C Vashista
(Expert) 19 January 2022

You are most welcome Mr. Venkat.
Thanks for your appreciations.
---