Appeal in dvc

Amit
(Querist) 15 November 2013 This query is : Resolved

Hi,

I asked this question as part of another thread but there were no responses so posting a new thread.

I have DVC case running.
The residential order given by magistrate was to pay rent. My wife insisted to stay in the house owned by me. Our argument was that we never stayed in that house so she can't insist on staying in that house.

If the session court order goes against me i.e., my wife gets to stay in the house instead of me paying rent, what should be the next step?

Can I appeal in HC?
Till the appeal is decided, will the wife be staying in my house? Currently I am paying her rent.
If yes, The house is being rented out from long to others. How much time do we have to get it vacated? The house is in two portions, how is the portion to be given decided?
Will HC give stay order when going for an appeal? Is stay order a rule or an exception?

We do not wish that she stays in the house. In the past she never stayed in that house. She'll surely create nuisance in the house. Please advice on what to do next.

Thanks


Devajyoti Barman
(Expert) 15 November 2013

Yes , you can go to high court u/s 482 crpc.
If appeal is not decided you can refuse to let her enter.
Highlight this issue that the house is tenanted.
Stay order is rule.
Highlight her past nuisance to avoid her stay in house.

Nadeem Qureshi
(Expert) 15 November 2013

Dear Amit
the appeal will be filed before Session Court & not before High Court. she is not entitled to live in specific property. file appeal along with a stay application before session court u/s 29 of DV Act. stay is a procedural relief & not any exception, its depend on the court & the parties can not claim stay as his/her rights.
feel free to call

Amit
(Querist) 15 November 2013

Thanks.

Nadeem: She filed an appeal in session court against magistrate order. I am talking about appeal against the session court order.

Barman: Can you please answer on the portion of the house to be given (if we indeed decide to give)?
Also, do the arguments take place again in HC? In session court, our advocate argued for the matter. What happens in HC after filing our petition?


Devajyoti Barman
(Expert) 15 November 2013

The vacant portion.
Yes in HC only argument takes place.

Prithvi Raj Sikka
(Expert) 15 November 2013

High court will hear argumentrs

prithvi Raj Sikka
+9198110954562
lawjuris09@gmail.com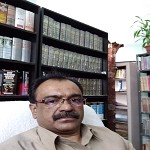 santhosh.g.
(Expert) 15 November 2013

you can prefer revision against the appeal order of sessions court to the high court. the laws says the wife have the right in sheared house, but in most cases court ordered only to pay the rent for the alternate residence in order to avoid further litigation regarding the further torture or harassment or other

Dr J C Vashista
(Expert) 15 November 2013

The appeal shall lie before Sessions Court u/s 29 of The POWADV Act.
She is entitled for shared accommodation but not the house of her choice

basavaraj shiromani
(Expert) 16 November 2013

Try to settle matter with your wife on a mediation. All though your question is diffrent, I am advising to bring the true facts before the experts who are taking much time to answer your query

Dr J C Vashista
(Expert) 17 November 2013

If aggrieved you can file appeal in HC challanging the orders passed by Sessions Court.
The impugned order is to be got stayed during pendecy of appeal and wife will be staying at her own, continue paying her rent.

Amit
(Querist) 17 November 2013

Thanks all for the clarifications.
I'll be filing an appeal in HC and keeping paying her rent till the matter is decided.

Basavaraj: Since this is an expert section, the question is supposed to be exact. No husband takes pleasure in fighting these gender biased laws. Of course all the mediation efforts have failed. My case in brief is that my wife cheated me and I filed an annulment case in the court. DVC etc were the natural outcome of that. Appreciate your advice.


basavaraj shiromani
(Expert) 17 November 2013

Mr. Amit, in all most all the matrimonial cases husband is the victim based on the facts of the case. I thing it will never ends because of misused of law. Apparently you may seem satisfied with the advise, but you are the sufferer because you are facing the law battle against your own wife and therefore, try to approach a mediation center which are positively trying to settle the disputes in various stats. I thing you will bet the permanent solution for your real dispute. As a mediator also I am advising to your quarry. However well come for your appreciation.
---
You need to be the querist or approved LAWyersclub expert to take part in this query .