about process of Mutual Divorce

Abeda S. Banu
(Querist) 14 November 2009 This query is : Resolved

hello friends,
thanks for giving precious opinion on my previous query. Thanks.

Todays query is about the process of mutual divorce.

I am married for 4 years. We married in Special marriage act in kolkata. Marriage certificate is wth my husband. I know the marriage register.

My question is : how to get divorce in mutual understanding? Till now we are living together. Is it necessary to live for sometime separately to get divorce?

Will be thankful if you guide me the proper way.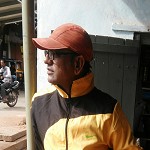 adv. rajeev ( rajoo )
(Expert) 14 November 2009

Sec 28 of the Special Marriage Act you can apply for Divorce by mutual consent:- subject to the provisions of this act and to the rules made thereunder, a petition for divorce may be presented to the Dist., Court by both the parties together on the ground tht they have been living separately for a period of one year or more, that they have not been able to live togetherand that they have mutually agreed that the marriage should be dissolved.
(2) On the motion of both the parties made not earlier than 6 months after the date of the presentation of the petiton referred to ub-sec(1) & not later than 18 months after the said date, if the petition is not withdrawn in the meantime, the district court shall, on being satisfied, after hearing the parties and after making such inquiry as it thins fit, that a marriage has een solemnized under this act and that the averments in the petition are true, pss a decree declring the marriage to be dissolved with effect from the date of the decree.

Kiran Kumar
(Expert) 14 November 2009

Rajeev Ji has shown you the bare provisions of law.

but think twice before parting away.

Sachin Bhatia
(Expert) 14 November 2009

agree with the above expert's opinions

Raj Kumar Makkad
(Expert) 14 November 2009

separation of at least one year is must for seeking mutual divorce becuase section 28 of special Marriage Act (applicable in your case) starts with this basic requirement so first live separately and then jointly move the petition.

A.P.Manoranjan
(Expert) 14 November 2009

I agree with Makkad sir.

Guest (Expert) 14 November 2009

NANDKUMAR B.SAWANT.M.COM.LL.B.(MUMBAI),ADVOCATE
MOBILE.09325226691, 09271971251
e.mail adv.nbsawant@yahoo.co.in
e.mail.nandkumarbs@sify.com

REGARDING THE DIVORCE KINDLY NOTE THAT

1.YOU HAVE MARRIED AS PER PROVISIONS OF SPECIAL MARRIAGE ACT.MEANS RELIGION OF BOTH THE PARTIES IS DIFFERENT.
2.KINDLY THINK SERIOUSLY AS MARRIAGE IS REGISTERED UNDER SPECIAL MARRIAGE ACT YOU ARE ENTITLED FOR ALL BENIFITS OF LEGALY MARRIED WOMEN.
3.IN CASE OF MUTUAL CONCENT DIVORCE YOU MAY BE FORCED TO WAIVE MOST OF THE PROTECTIONS AVAILABLE TO MARRIED WOMAN BY LAW.HENCE BE CAREFUL BEFORE SIGNING ANY AGREEMENT OR AFFIDAVIT IN SUPPORT OF DIVORCE PETITION.
COURT WILL DECIDE THE DIVORCE PETITION AS PER PROCESS OF LAW.

KINDLY NOTE THAT NO COURT WILL GRANT DIVORCE SO EASILY BECAUSE IT IS A SOCIAL PROBLEM AND QUESTION OF LIFE OF PERSONS HUSBAND AND WIFE AND ALSO THEIR INNOCENT CHILDREN.HENCE UNLESS STRONG GROUNDS ARE MENTIONED COURT WILL NOT ALLOW MUTUAL CONCENT DIVORCE AT AN EARLY STAGE THAN PROVIDED BY LAW.PLEASE NOTE.
KINDLY SEND DETAILS IN CASE FURTHER HELP IS REQUIRED.
WITH BEST REGARDS TO YOU YOUR FAMILY AND FRIENDS.
NANDKUMAR B.SAWANT.M.COM.LL.B.(MUMBAI),ADVOCATE

Abeda S. Banu
(Querist) 14 November 2009

Thanks you all.
We are from two different districts (not Kolkata), but married in kolkata. Is it O'k? Then where to submit the petition? I think its necessary to contact a different lawer. Then any Kolkata based lawer is sufficient?
please help.
---
You need to be the querist or approved LAWyersclub expert to take part in this query .