340 procedure

Ankit Saha
(Querist) 06 October 2012 This query is : Resolved

When I was in Bangalore, a complaint was filed against me in Delhi that I assaulted a person. We both were in legal battle on some other case. The matter was investigated and complaint expunged. Can I proceed against this person and claim damages/file defamation. How lenthy will be this procedure and any meaningful result (like compensation/ punishment ) can be obtained.
Ankit

Advocate M.Bhadra
(Expert) 06 October 2012

Defamation case u/sec.500 IPC have not merit in every situation, process is lengthy and execution for damages recovery is very difficult in fact.It may be time and money loss.
Rajeev Kumar
(Expert) 06 October 2012

Dont waste your time and money both by filling our purse.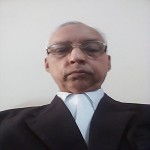 R.K Nanda
(Expert) 06 October 2012

no more to add.

Nadeem Qureshi
(Expert) 07 October 2012

Dear Querist
you can file a case against that person for malicious prosecution and defemation or you can also file a complaint u/s 340 of cr.PC
340. Procedure in cases mentioned in section 195.


(1) When upon an application made to it in this behalf or otherwise any court is of opinion that it is expedient in the interest of justice that an inquiry should be made into any offence referred to in clause (b) of sub-section (1) of section 195, which appears to have been committed in or in relation to a proceeding in that court or, as the case may be, in respect of a document produced or given in evidence in a proceeding in that court, such court may, after such preliminary inquiry, if any, as it thinks necessary,-

(a) Record a finding to that effect;

(b) Make a complaint thereof in writing;

(c) Send it to a Magistrate of the first class having jurisdiction;

(d) Take sufficient security for the appearance for the accused before such Magistrate, or if the alleged offence is non-bailable and the court thinks it necessary so to do send the accused in custody to such Magistrate; and

(e) Bind over any person to appear and give evidence before such Magistrate.

(2) The power conferred on a court by sub-section (1) in respect of an offence may, in any case where that court has neither made a complaint under sub-section (1) in respect of that offence nor rejected an application for the making of such complaint, be exercised by the court to which such former court is subordinate within the meaning of sub-section (4) of section 195.

(3) A complaint made under this section shall be signed, -

(a) where the court making the complaint is a High Court, by such officer of the court as the court may appoint;

1[(b) in any other case, by the presiding officer of the court or by such officer of the Court as the Court may authorise in writing in this behalf.]

(4) In this section, "court" has the same meaning as in section 195.

Feel free to call
---
You need to be the querist or approved LAWyersclub expert to take part in this query .