Witness of will

Querist : Anonymous (Querist) 18 November 2021 This query is : Resolved

My Father made the will, however the two witness which has signed the WILL denies to appear in the court to give their confirmation of signature. In this scenario please advice what to be done.



Advocate Bhartesh goyal
(Expert) 19 November 2021

Get issued summons of witnesses from court and even after witnesses do not present in court then get issued their bailable or non bailable warrsnt.Witnesses will definitely give their presence in court .

Hemant Agarwal
(Expert) 19 November 2021

1. It is a classic problem with such apathetic witnesses .... they shall realize this when the same problem becomes their own problem in future.

2. Anyways, inquire with the court master (protho notary), IF duly notary registered affidavit is acceptable to him (typically it is) for verification purposes.

Keep Smiling .... Hemant Agarwal
Visit: www.chshelpforum.com

Dr J C Vashista

(Expert) 20 November 2021

The witnesses will have to be summoned by court, if they are unwilling to cooperate.
However, the will cannot be enforced till proved by witness(es).

Querist : Anonymous (Querist) 20 November 2021

My father is having house which he mentioned to be given in my name in the WILL. However the witness are not willing to appear in the court. Me being the only legal heir, if forget the will then what will be the registration and stamp duty charges for transferring that property in my name. I understand if I go with WILL then there are no charges applicable. Kindly advice



Dr J C Vashista

(Expert) 21 November 2021

You have repeated same story.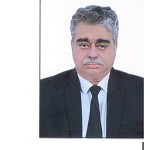 Sudhir Kumar, Advocate
(Expert) 22 November 2021

even if compelled to be in court he may turn hostile and discuss well with you lawyer.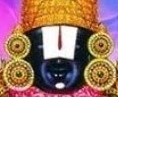 kavksatyanarayana
(Expert) 22 November 2021

Yes. It is a repeated story that has already been attended.
---