Withdrawal of 482 and all mics. petitions in in 498a quash in return for speedy trial order

Q Slinger
(Querist) 13 February 2015 This query is : Resolved

Dear Experts:


I filed a quash petition in AP HC for 498a, followed by a Passport release petition in the quash for A2. Filed a separate revision petition of A4 in HC after the trial court and session both rejected my brother's (A4) passport petition.

THe situation in AP HC is quite horrible. The matters in front of U. Durga Prasad (Judge) are not reaching even after mentions. He sets a date but the case never gets listed. I have been struggling to get passport petitions listed for about 1 year now and still no relief.

Unable to bear this delay, I suggested to my lawyer that he should, at 10:30 AM mentions, ask the judge that since the court is over burdened with so many cases, we will WITHDRAW all 3 petitions, if he can give a direction to trial court to dispose off the case in 1 months time.

My lawyers says, that is not possible as its not as per procedure and we cannot casually negotiate with the judge. My argument is that is that his argument should be based on concern for the aggrieved (accused) (1 accused in senior in age) rather than on procedure, which i feel might work. The judge also seems to be a bit on the lenient side.

So, should I force my lawyer to make the above statement of negotiation with the HC or not? If not, is there another way of tackling this issue without having to get further delays? If no negotiations are possible, what else can we file in HC to get the case expedited?

All expert help is appreciated!


Devajyoti Barman
(Expert) 13 February 2015

This is not possible indeed.
Only at the time of final disposal of your quashing the high court can pass order of speedy trial in the vent it proceeds to dismiss the petition .
You can verify from other lawyers as to whether the time taken is normal or or.

Rajendra K Goyal
(Expert) 13 February 2015

Agree with the advise of expert Devajyoti Barman.

Q Slinger
(Querist) 13 February 2015

Devajyoti: Thank u for taking the time to reply to my query

As per AP HC, Time taken is abnormal because even bail applications and other urgent matter are not coming up for hearing!

ajay sethi
(Expert) 13 February 2015

court must be overburdened with cases . you have to wait your turn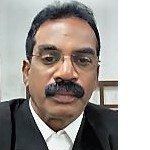 T. Kalaiselvan, Advocate
(Expert) 16 February 2015

In certain places, one must bear the incidental delays due to the compelling situations, wait and be with your advocate.
---
You need to be the querist or approved LAWyersclub expert to take part in this query .