Will

Querist : Anonymous (Querist) 06 November 2021 This query is : Open

Sir/madam,

I would like to know whether separate WILL can be made  for properties located at different places.?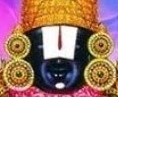 kavksatyanarayana
(Expert) 06 November 2021

No. One will is sufficient for the properties situated in different places in India. It is better to get it registered, though it is optional.

Dr J C Vashista
(Expert) 07 November 2021

Single (sole) document of will shall include all movable and immovable properties of the Testator, as advised by expert Mr. Kavksatyanarayana, which I fully agree and appreciate.

Advocate Bhartesh goyal
(Expert) 07 November 2021

Yes, only single document ( will ) is to be executed for all mobile and immovable properties.

Hemant Agarwal
(Expert) 07 November 2021

1. Irrespective of single of multiple properties or whatever .... ONLY the Last Date /Time single WILL shall be legally enforceable. All Multiple or earlier WILL shall become legally infructuous or say null & void.

Keep Smiling .... Hemant Agarwal
Visit: www.chshelpforum.com

P. Venu
(Expert) 13 November 2021

What is the necessity for multiple Wills?

K Rajasekharan
(Expert) 13 November 2021

It seems the law in no place says one should include all his properties in one Will alone.

The law seems to be not prohibiting a person from writing different Wills for different properties, so long as there is no overlap and lack of clarity as to what property will go to what person.

If there is any such specific provision kindly share it with me for updating my knowledge.

---