What legal action wife can take if her husband tries to marr

Guest (Querist) 26 February 2016 This query is : Resolved

Hi experts
I need your advice for following case.
A couple got married through arya samaj.
Its about 9 months
But now boy's parents are forcing him to marry another girl
He is getting influence by them
What legal action you people suggest.
Reply asap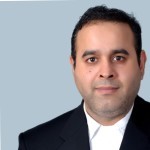 Kapil Chandna
(Expert) 26 February 2016

Mam,

Seek Injunction from the court.

Warm Regards
Kapil Chandna Advocate
9899011450

Rajendra K Goyal
(Expert) 26 February 2016

Arya Samaj marriage is valid and legal, can not remarry without divorce.

Guest (Querist) 26 February 2016

What is process of injuction sir.
Kindly tell the whole process Rajendra K Goyal

Guest (Querist) 26 February 2016

Kapil chanda sir please tell me the process of injuction what are requirements for this

Anirudh
(Expert) 26 February 2016

First and foremost, have you got proof of your marriage?

Already there is law, prohibiting a person from getting into al marriage when there is a spouse living.

In case, if he does another marriage, and if you can get proper evidence to prove that, then you can lodge a complaint with the police. Your husband will be prosecuted for bigamy under the Hindu Marriage Act.



Devajyoti Barman
(Expert) 26 February 2016

No civil suit for injunction agaisnt remarriage lies.It is well settled by several judicial pronouncements.

It is implied that the married person can not remarry till he gets divorce.
So rest assured , if he does, he will be criminally prosecuted for bigamy.

Guest (Expert) 26 February 2016

Academic query. He seems to have already posted another query with different ID with a different topic of "marriage dispute".

Guest (Querist) 26 February 2016

Thanks for revert Experts
But i just thought of sending kind of legal warning letter so that they don't even think to do any illegal act.
If any rule is there of any kind of warning letter then please guide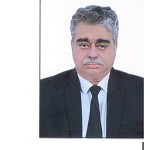 Sudhir Kumar
(Expert) 27 February 2016

bigamy is crime and anyone who aids or instigates or compels such marriage (even by just participation) including the pandit (if knowing it to be bigamous marriage can be named in FIR.

the husband also remains open to allegation of rape by second wife when she decides to declare by claiming to be falsely represented as legally wedded wife.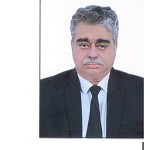 Sudhir Kumar
(Expert) 27 February 2016

repeated

http://www.lawyersclubindia.com/experts/Rearding-marriage-dispute-586621.asp

Guest (Querist) 29 February 2016

Thank you sir for advice
---
You need to be the querist or approved LAWyersclub expert to take part in this query .