Validity of documents obtained under rti act 2005

Querist : Anonymous (Querist) 11 February 2018 This query is : Resolved

My opponent got House electric connection by producing forgery documents to Electric Office and the same was obtained by me under RTI Act. The Public Information Officer (PIO) provided me photo copies of my opponent application along with the said forgery documents under a letter. the photo copies are not attested. Hence, we requested to reproduce the photo copies with attestation and the same has been provided by the PIO.

Now the problem is we have filed chief affidavit along with the information obtained under RTI Act. However, the opponent Lawyer opposing that the True Copies / Attested Documents can not be marked which is obtained under RTI Act.

Please provide how to mark documents obtained under RTI Act as primary or Secondary evidence and also quote relevant judgments.

Guest (Expert) 11 February 2018

What was reaction of your own lawyer and the order of the judge?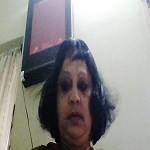 Ms.Usha Kapoor
(Expert) 12 February 2018

Sunday, 24 March 2013
Admissibility of documents received under right to information Act
Documents or certified copies obtained from courts are not the only documents which are admissible as evidence. There are many other kinds of papers which we tender as evidence like personal/official letters,survey records,rent-receipts etc. There is no reason why information obtained under the RTI Act should not be taken in evidence. It is as good as any other document admissible as evidence. Moreover,it is primary evidence and not secondary. What is the use of the information if it can not be used as evidence? I am of the firm opinion that the "information"under the RTI Act is an important piece of evidence.
Information obtained under RTI Act, are actually part of the documents held by Public Authority, who are actually Gazetted officers and also hold quasi-judicial authority. Any certified copy of any document received by virtue of RTI Act, is a document in conclusive. By virtue of the RTI Act, it is a perfect Primary and Secondary evidence as well, since it is part of the Government records and provided by Govt. Authorities, certified under Govt. Seal. The orders of the Appeal authorities (Lok-Ayukta ...) are final and no court has jurisdiction to admit any case against these orders made within the RTI Act. (u/s 23). (In other words, the court has no jurisdiction to object to accept as evidence, the documents obtained under the RTI Act). (In other words, the Court has no jurisdiction to summon or record evidences of the PIO's ..., giving them immunity against all acts, but the RTI Act) As it is the PIO / SIC / CIC, all are under Oath to uphold the Constitution and Laws u/s 13(3) and 16(3). HENCE, by that logical fact, the
Information (Documents ...) that is given by this authorities are already under Oath under the Constitution and hence cannot be refuted. There is no reason the PIO could provide you with false / incomplete documents, as this itself is barred under the RTI Act. Hence the question of incomplete evidence does not arise

Sri Vijayan.A
(Expert) 12 February 2018

It is admissible.
It will be marked
---
You need to be the querist or approved LAWyersclub expert to take part in this query .