Un-registered agreement to sell (new- delhi)

sahil chander
(Querist) 12 December 2011 This query is : Resolved

Dear sir,hello I have been regular visitor of your club and want your advice on the above subject. I had entered into a agreement to sell (UNREGISTERED) for the sale of my share in undivided property in the year 2008 november and it was decided that the final payment shall be made with-in four months but the payments were not made to me.The agreement was again extended for another five months but the buyer again failed to make the payment.Legal notice was sent to make the balance payments but still no payments were made.The buyer again approached in march 2011 and promised to liquidate the balance payments.An amount of another 10% was paid to me and a reciept was made where under it was agreed that the balance payment shall be paid by 31 march 2011 otherwise the deal stands cancelled.No payments still made.Legal notices were sent.Now the buyer again pressuring to extend the date for payment,kindly advice what should i do.Thanks with regards.....SAHIL CHANDER

vinay vaidhya
(Expert) 12 December 2011

more clarity whether you need to sell or not

V R SHROFF
(Expert) 12 December 2011

Sahil,
Issue notice that as you failed to pay, the Agreement is cancelled, and it is null and void, without any effect, and you collect your amount paid , deducting the token and losses incurred to me.

You are free to sell to anyone of your choice, and register the next Agreement, receive amount, and send part of it to your Nov 2008 party. As such 3 years has passed.

Adv Shroff
12-12-2011


Devajyoti Barman
(Expert) 12 December 2011

It is now up to you to decide whether to sell him the property any more or not.
If yes then no further advice is required.
If no, then send him a legal notice of making payment within a stipulated date failing which you intimate him to cancel the agreement for sale.

prabhakar singh
(Expert) 12 December 2011

The agreement was entered into to sale undivided property in the year 2008 November.The final consideration was to be paid in 4months say by end of 2009 Feb.And the duration was further extended for 5 months,say by 2009 July.Even after a legal notice ,the time to pay has been enlarged for 2011 march,compensatory rate stipulated !0%.The default made once again hence you are seeking advice.

From the conduct adopted so far by you it is established that "time has not been essence of contract between parties"and the agreement has gone extended up to 2014.

In these circumstances better say the same buyer to enter into a fresh agreement cancelling the earlier with fresh price by a registered deed of agreement to sale where stipulation of time should be made essence of contract with reference to defaults made earlier so that now on further default you may take some action.
Otherwise you might be understanding that to get a buyer for undivided share,that too in case of a dwelling,is always difficult to find.

Guest (Expert) 12 December 2011

It seems you have not entered a clause of confiscation of the token/earnest money in the agreement. Otherwise you could have refused to to entertain his request for extension of time for sale deed. It seems the buyer is taking time for finding another buyer for profitable reselling the property with the intention to ask you to make a sale deed direct to his own customer.

So, even now, if he has sought further extension you can raise the price and also make a provision to confiscate the token money advanced by him, if he fails to pay the balance on the next agreed date and get the sale deed registered.

Also get the agreement with extended date registered at his own cost.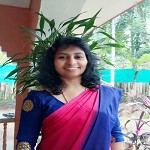 Adv.Shine Thomas
(Expert) 12 December 2011

send a legal notice and file a suit for consider the agreement as revoked
---
You need to be the querist or approved LAWyersclub expert to take part in this query .