Transfer of property after death of joint owner

Querist : Anonymous (Querist) 11 November 2021 This query is : Open

My sister and her husband have a flat in a cooperative housing society in Ulwe, Navi Mumbai. Her husband has passed away. What is the procedure for transferring property to her? Do we need to approach CIDCO or the Managing Committee of housing society? Can she ask for her daughter's name to be included in the share certificate of the Society? She and her daughter are the sole surviving heirs of her husband.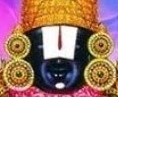 kavksatyanarayana
(Expert) 11 November 2021

You may approach the Managing Committee of the Housing Society. If you face any trouble, you shall report to the Dy. Registrar of Coop.Housing Societies/RERA concerned. SHIRISH PAWAR, 7738990900
(Expert) 12 November 2021

Hello,

First of all you have to get the legal heirship certificate from court if nomination was not effected in society. After legalheirship certificate you can transfer the husband's share in your sister and her daughter's name. Cidco transfer is also required.

You can contact me for further process of transfer

G-64, Fantasia Business Park, Sector 30A, opp. Vashi Rly. Stn, Vashi, Navi Mumbai.

Advocate Shirish S. Pawar

you can read my articles on latest devlopement in law on my website

adv-ssp.com

P. Venu
(Expert) 12 November 2021

The property is already vested with the mother and the daughter. Consult the CIDCO/Managing Committee in the steps to be taken in effecting the changes in the share certificates.

Dr J C Vashista
(Expert) 13 November 2021

Your sister has to proceed step by step by
1)obtaining surviving member certificate from area SDM / Tehsildar followed by
2) transfer of title (ownership) of flat in their names and then
3) apply to Managing Committee of the Society for transfer of membership, if there is no nomination registered.

Querist : Anonymous (Querist) 18 November 2021

Thank you all for your responses. Still have a few queries.

If she is joint owner in the flat then can she not transfer it to single ownership by applying to Society MC and nominate her daughter in the society records? Would like to clarify here that the society is still awaiting their Occupancy Certificate. Can this process be done before receiving OC?

Ideally, she would like to have joint ownership with her daughter, but if that is a complicated process then please suggest if it is possible for her to apply for single ownership.

Her husband died intestate and did not leave a will, but this property was self acquired.

Please suggest the simplest process for Ulwe, Navi Mumbai. Please let me know if there is a process for consulting you online by paying a suitable fees, post which we can consider hiring a suitable professional who can guide us through the whole process.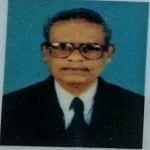 Isaac Gabriel
(Expert) 26 November 2021

The Housing c00p. Society bylaws stipulates the procedures to be adopted in regularising the plots/flats li case of the deceased in accordance with nomination and Associated members


---