Transfer of flat in mumbai

Rohan
(Querist) 20 December 2021 This query is : Resolved

Hi all,

My father a Goan by origin owned a flat in Naigaon(E), Mumbai. He passed away in August 2021 intestate without making a nominee for the flat in the society. Me and my sister have provided an NOC to transfer the flat to our mothers name.
The society has now asked for a Legal heirship certificate from the civil court (Succession Certificate).

1. Is a Legal heirship certificate from the civil court (Succession Certificate) mandatory for the transfer of share to my mothers name?
2. While the transfer of share is in process. Can the flat be rented out?
3. If an owner of a flat has passed away intestate however has made one of their children as a nominee for a flat. Does the flat belong to the nominee after the owner?

Thanks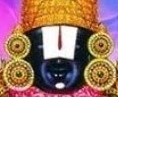 kavksatyanarayana
(Expert) 20 December 2021

A nominee is not an owner of the property but a custodian. So you, your mother, and your sister have equal rights over the flat. Succession certificate can be obtained from a court of law by consulting a local lawyer.

Rohan
(Querist) 21 December 2021

Thanks for the reply kavksatyanarayana. Can you please help me out with the below queries as well.

1. Is a Legal heirship certificate from the civil court (Succession Certificate) mandatory for the transfer of share to my mothers name?
2. While the transfer of share is in process. Can the flat be rented out?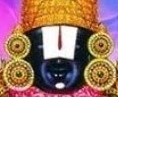 kavksatyanarayana
(Expert) 21 December 2021

On your father's death, your mother, you, and your sister have an equal share in this flat. On the strength of the death certificate of your father, apply for a Legal Heirship certificate. Get the names of all the three legal heirs mutated against the name of your father on the revenue records. Ask society, to transfer the flat in the names of the legal heirs thereafter.
You are free to sell the flat after taking the above steps. SHIRISH PAWAR, 7738990900
(Expert) 21 December 2021

Hello,

You have to get the legal heirship certificate from the court as no nomination was made by your father. You can rent a flat as per your wish, however, if society is objecting then first you have to get the flat transferred to your mother's name, and thereafter your mother can rent the flat.

Dr J C Vashista

(Expert) 22 December 2021

Surviving Member Certificate / Legal heir certificate is being issued by area SDM / Tehsildar.
---