Time limit for will

saravanan
(Querist) 30 January 2013 This query is : Resolved

Dear friends is there any time limit for writing a will, can it be writtern before 10 r 20 yrs before a person dies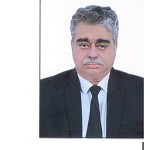 Sudhir Kumar, Advocate
(Expert) 30 January 2013

No time limit.

The right of will gets restricted if a muslim is suffering from deadly disease at the time of WILL. No such stipulation for other religions.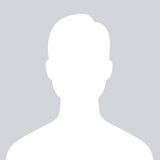 vswaminathan
(Expert) 30 January 2013

Subject to a second/alternate opinion, if there be true scope:

From the viewpoint of an individual's own interest, one's concern must be the innermost (not outermost) time limit (i.e. the earliest point in time), that too based purely on common sense; not on any rule of law so requiring an Expert's advice.
Execution of will,being by a mortal,that should be the deciding criterion; in other words,- the soonest.

Law only requires, if one is not mistaken, - for being valid, if questioned, execution must be when sane and sound, out of free 'will'; not under coercion.



Devajyoti Barman
(Expert) 30 January 2013

There is time limit indeed.
A will can be executed in death bed as well if that particular point of time he was mentally alert as to his disposition.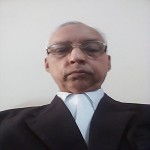 R.K Nanda
(Expert) 30 January 2013

yes, it can be written 20 years before a person dies.

V R SHROFF
(Expert) 30 January 2013

YES
no one knows when he die,
So a WILL is valid for 10-20 years.

Anirudh
(Expert) 30 January 2013

Dear Mr. Saravanan,
The problem with persons like you is that, instead of revealing the fact situation and then asking a particular query, you straight away ask an abstract query. This is not the correct method. You may be asking this query, thinking that the problem at your hand is to be handled by finding an answer to the query raised by you.
But, your understanding of the issue may be completely wrong and the question which you consider to be appropriate may not be the crux of the matter.

Therefore, in your own interest, please first give the fact situation, and then ask the query.

ajay sethi
(Expert) 30 January 2013

agree with anirudh

H.M.Patnaik
(Expert) 31 January 2013

Yes! I believe this is purely an academic query . Any query placed before experts should bear a real issue otherwise it is sheer loss of valuable time.

JANAK RAJ VATSA
(Expert) 04 February 2013

views by ld anirudh ji, ajay sethi ji and patnaik ji endorsed.

Guest (Expert) 04 February 2013

Queries on legal aspects should be based on specific problem by explaining proper background of the problem, but not on general theoretical or academic lines, to avoid any misconception.

---
You need to be the querist or approved LAWyersclub expert to take part in this query .