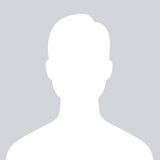 ---
What kinds of questions I can and can't answer?
My objective is to provide useful feedbacks on 'taxation' (income-tax), also on 'prpoerty law' and 'constitutional law'

My area of expertise
INCCME-TAX, with extended passionate interest in / for

My experience in the area (years):
OVER 4 decades in TAXATION FOR A SELF-INTRODUCTION AND YOUR APPRISAL- VISIT MY BLOGS - SWAMILOOK.BLOGSPOT.COM. Also see my published book - A HANDBOOK ON TAX PRACTICE.

Organizations I belong to:
A F Ferguson & Co., CAs., BOMBAY,OF WHICH retired as a tax partner over a decade ago.

Publications or writing which has appeared :
Many; notably in Taxmann journals, ALSO IN MLJ, KLJ, ITR, ETC.

Educational credentials:
B.Sc., B.L., FCA

Award & Honors:
i have never, true to my nature,neither ever thought of or aspired nor seriously worked towards obtaining anyone.