There is a problem with my document

Keshab kumar Sarkar
(Querist) 25 September 2022 This query is : Resolved

I am keshab kr sarkar. My father name is Tapan Kr sarkar .this name my start write from my birth certificate, now I have start writing me & father name keshab kumar sarkar, Tapan Kumar sarkar my other documents. Like,in addhar, PAN, college degree certificate , Even the HS pass certificate has keshab kr sarkar & Tapan Kr sarkar written on it. Will there be any problems in the future?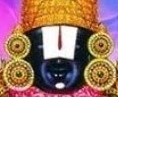 kavksatyanarayana
(Expert) 25 September 2022

You have to obtain Gazette Notification through the Tahsildar concerned as there is a difference in certificates and Aadhaar, Pan, etc.

Advocate Bhartesh goyal
(Expert) 26 September 2022

Yes, in future you may face problems so better get the names corrected as suggested by expert kavaksatyanarayana.

Dr J C Vashista
(Expert) 29 September 2022

Well advised by experts, get gazette notification published for correct name.

P. Venu
(Expert) 06 October 2022

To my knowledge, the apparent mismatch may not be and need not be any consequence.

Keshab kumar Sarkar
(Querist) 06 October 2022

Sir,they said as far as they know actually that's kr means kumar only for surname name , I have asked some experts
---