Tenant abscond and left belonging

Querist : Anonymous (Querist) 23 November 2017 This query is : Resolved

We have given our property on rent to Jasbersingh pratapsingh choudhary ,(Tenant Name: Jasbersingh Pratapsingh Chaudhary
Permanent Address : C/o. Pratapsingh, house no. 922, Pankha Road, JJ colony, uttamnagar, Delhi west, Delhi- 110059.)
He opened real estate company Surya housing finance solution and Maruti nandan housing solution. They were 3 persons in family, husband, wife mili singh and a son.
Tenant stayed hardly for 5-6 months .Few month ago we came to know the tenant is abscond and wanted by many peoples. His all mobile numbers are not reachable. His permanent address is belongs to Delhi. Reference is not having further details of tenant. In this case we have executed rent agreement and informed police about tenant thru online portal. Post that We approached to local police station informing them about tenant is abscond and his lender following us to recover money. Police had denied to take application and told us that tenant information shared with police thru online portal is not valid and it will be create problem for us. Police added that we should have to inform local police station about tenant by physical docs.
After this , we sent our application thru registered AD to local police station and CP office. Post this we have been called up by local police station and we updated all required details to them. Police advice us to file eviction against tenant to evict his belongings from property.

Pls advice on this situation and about eviction procedure.

Querist : Anonymous (Querist) 23 November 2017

Tenant abscond and left belonging behind.

Guest (Expert) 23 November 2017

Presently, what exact problem do you feel in person and what exactly do you want to ask from the experts? Mere absconding of the tenant cannot be stated to be your problem.

Guest (Expert) 23 November 2017

REmove aadhar details you are violating Aadhar act I feel (read long back) , Second re post it again with your identity . No anonymous

Vijay Raj Mahajan
(Expert) 24 November 2017

The tenant absconding so against him where the court summon will be sent and served? Ask this from the police officer who advised you this. Asbconding and police complaint made against him is good enough ground for taking in your possession his belongings and taking over property in your possession. You may even give public notice in newspapers about his asbconding and keep those copies with you along with police complaint made against him, in case he reappears and ask for his belongings and rented premises back.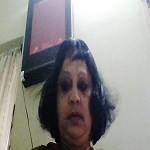 Ms.Usha Kapoor
(Expert) 24 November 2017

Yes y0OU CAN KEEP NEWS PAPER COPIES of HIS ABSCONDING AND FIR copy etc COPIES UNDER YOUR CUSTODY AND WHEN HE RETURNS HAND HIM BACK Your RENTED PREMISES A and FIR copy AND HIS BELONGINGS.As advised by the police file eviction proceedings against the tenant.

Dr J C Vashista
(Expert) 24 November 2017

Sorry for anonymous author.

Guest (Expert) 24 November 2017

Seems to be purely a hypothetical query. It is hard to to believe, at least for me, to be a real problem.

By the way, have you filed any FIR with the police and if so, with what allegation, as absconding cannot be an appropriate charge to harm any of your interest, unless you are affected in any way? If your tenant has done any misdeed with the people and the people wanted him, it was the headache of the people to file report with the police, not yours.

You have also not mentioned, what incriminating, if any, you have found in the belongings of the tenant left with you. BUT THE QUESTION ARISES, HOW YOU COULD KNOW THAT YOUR TENANT HAS LEFT HIS BELONGINGS, IF HIS PREMISES IS LOCKED?

However, if merely absconding is your cause of concern, you need not do anything. Let the police discharge its own responsibility. If rent is your cause of concern, police has nothing to do for your help. Police cannot even unethically advice you to file eviction case, etc.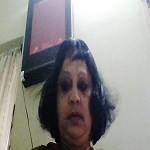 Ms.Usha Kapoor
(Expert) 24 November 2017

If you appreciate my answer please click likes.

Kumar Doab
(Expert) 24 November 2017

AQ..............so NO reply..........

Dr J C Vashista
(Expert) 25 November 2017

Ungrateful anonymous author is not expected to press the button of "dislike" for the social service rendered by some impersonating expert

Guest (Expert) 25 November 2017

Dear Dr. JC Vashista,

Anonymous authors that too with hypothetical academic queries are normally ungrateful.


Guest (Expert) 25 November 2017

Well Advised by Advocate Mr Vijay Raj Mahajan

Guest (Expert) 25 November 2017

To Anonymus author, please post again.
It is not because we want clients or we are after client .
Reason Something cannot be told open, how similar situation was dealt in similar cases.
If you just go by following books of law then for such criminal they consider you as joker dealing with them is always in different fashion.
Simple eg. Slapping someone can be offensive but if Police dept seat in front of criminal and talk politely like the way we talk with child whether he will open his mouth and tell the truth . They too have to adopt various tactis to get result looking at opp. party and you can not make single rule for everyone . Some time they have to hit , some time they have to give Piza (In neighbouring town few children from good families were in robbery business to remove every thing they had to be their friends and remove truth , so if you ask whether hitting criminal is in books I will say No. , similarly neither giving pizza to school going gang and remove truth was never but they have to do)
---
You need to be the querist or approved LAWyersclub expert to take part in this query .