Surname detaching after divorce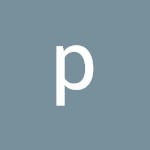 pushp lata
(Querist) 19 June 2020 This query is : Resolved

Sir I have detected my surname with my name in my aadar card.driveing linance.financial documents.property papers after devorce already but my gov. department.athourrity is not ditache my surname and I have done proper procedure.so what I have do.

Rajendra K Goyal
(Expert) 19 June 2020

In India, divorce orders generally do not contain the order regarding surname change of the wife after divorce. If this is contained, would be of much help in such case.

If your department is not agreeing by submitting the copy of divorce orders, you should sworn an affidavit, give ad in two newspapers and publication in government gazette. Submit your application to change name with copies of all.


Raj Kumar Makkad
(Expert) 19 June 2020

Your Government department shall also detatch the sirname once yur event of the divorce is published in the Goverment Gazette. You shall have to get it inserted.

P. Venu
(Expert) 19 June 2020

Please note that there is no Naming Act in our country nor is there any legal requirement that, after marriage, women ought to change their surname (In fact, there is no legal requirement that person ought to have a surname, that too, in a predetermined manner. Irrespective of the divorce or otherwise, you are full liberty to drop or alter your surname after following the due procedure.

Raj Kumar Makkad
(Expert) 19 June 2020

It is not the force of law which may require a divorcee to delete her earlier sirname of her husband rather mental satisfaction and desire to feel free from past and a set procedure is prescribed for that purpose as already opined.

Dr J C Vashista
(Expert) 20 June 2020

Apply to your employer / department with copy of decree of divorce for publication of casualty.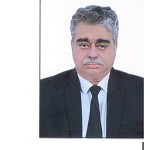 Sudhir Kumar, Advocate
(Expert) 20 June 2020

If you are govt employee (which you did not clearly tell)the department is bound to accept your declaration on plain paper

Guest (Expert) 20 June 2020

Well advised by Mr.Rajendra K Goyal and Mr.Sudhir Kumar
---