Succession matter

Querist : Anonymous (Querist) 24 May 2022 This query is : Resolved

To
The respect senior experts
Mr A (died) and Mrs A have 3 sons X(male and died), Y(male ) & Z(female and married).

Mr. Y and Mrs.Z by giving a written declaration relinquish their right over a land that belong to their father Mr A(died).

Now my queries to the respected senior experts are :
Can Mrs A (widow of let Mr.A) by mutation transfer the entire land to her name?
If possible , then is any court procedure required for such mutation?
Regards
Abhijit


K Rajasekharan
(Expert) 24 May 2022

If the son X has any legal heir, then one-third of the property will devolve on to them.
Otherwise, the easiest way is to make a family settlement deed, signed by the three, in which Y and Z release their rights to their mother Mrs A, and get it registered.

Then with that deed, apply to the revenue officer to get the property mutated to the mother alone.


Querist : Anonymous (Querist) 24 May 2022

Thank you Sir K Rajasekharan for immediately responding and sharing his valuable opinion .
Regards
Abhijit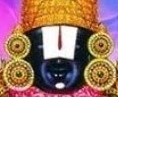 kavksatyanarayana
(Expert) 24 May 2022

Yes. Y and Z with the legal of heirs if any of X shall execute a release/relinquishment deed for their respective shares in favour of Mrs.A and get it registered.

Dr J C Vashista
(Expert) 25 May 2022

Very well analysed, opined and advised by experts , I concur

Querist : Anonymous (Querist) 26 May 2022

Sincere thanks to all the senior experts for sharing their views.
Regards
Abhijit
---