Sexual exploitation in the name of love

Anu Bhaskar
(Querist) 29 December 2011 This query is : Resolved

hi...
am writting this for my friend. She is in love with a muslim boy who was our college mate. Their relation started 4 years back and now the situation is really worse. This boy has sexually exploited my friend in the name of love and giving false promise on marriage. After 2 years of their relationship this man left to Saudi Arabia for his job. And since then he behaved in a different manner. In the mean time my friend converted into muslim knowing from the guy that his family will only accept the relation if she converted. She really loved him very much that she converted thinking he should not get seperated from his family because of her. 3 months after reaching Saudi he messaged her saying that he wanted to stop this relation. But at the same time he told his sister the whole story to end it in a good way. The boy love this girl, but he is afraid of his family that they might feel broken. He states this as a reason to stop the relation. my friend really got shattered and she called his home , told his mother the whole story. she clearly stated that she had a physical relationship with him and she cannot drop him. At this point his brother-in-law saw my friend and told her he will manage the family and make them agree. Both my friend and the boy was happy about this. Brother-in-law kept his word, he made the family partially agree for this accept boys father.
Father was very upset about this and was stressed. seeing this the boy again changed his word saying that he fears his father will get sick. The next day his brother-in -law came to see my friend. During that time my friend was not converted. He asked her to follow her decision of convertion and the boy will take another one and a half years to return from Saudi , so by this time he will convince the family again. So that they can get married when he come back. At that time itself my friend clearly told him that if it doesnt end that way she will move forward legally and he agreed to it.
Now the said period of one and a half years is over. She is converted to Islam. But now again those people are not agreeing for the marriage, and so the guy who fear for his family is helpless. It is very clear that boy really loves the girl and he is willing to marry her. But he believes marrying her may cause death to his father.
All i need to know is can my friend take legal actions against the guy for cheating her this long and making her to convert in the name of marriage.

Please do help....


Devajyoti Barman
(Expert) 29 December 2011

I believe in stead of taking legal steps negotiation would solve the matter.
After all the girl need a family not the man behind the bars.
Else case of s*x on false promise of marriage which amounts to rape could be initiated but that should be done a s a last resort.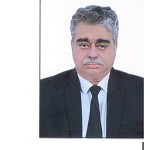 Sudhir Kumar, Advocate
(Expert) 29 December 2011

Another stupid case. A self created problem. So there is a physical relation on the promise of marriage, intended not to be followed. Fix him in rape charge.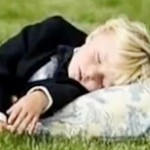 N.K.Assumi
(Expert) 30 December 2011

Concur with Barman. Better to take it in a cool manner with negotiation, and see how they react.

prabhakar singh
(Expert) 30 December 2011

Getting your same query twice my mind stood reminded to a people saying that a victim of rape is raped twice,once by accused and other time by trial process and the same appears a truth repeated by you twice in name of friend help.
My experience tells me that in such cases of particular as you have mentioned, more often than not only this is the final result. Hardly there are instances where it terminates in any happy marriage.If it does that is exception and not the general rule.
I blame the girls who lack discipline in deciding to go for pre marital sexual congress,why at then they do not ask questions to themselves or to friends or to elders or why friends like you do not ask questions on this forum before the fatality ?I am very rude in this sense and get boiled when such incidence are started with
"She is in love " as I see neither party in love.All begins with lusty physical allurements and terminates in sexual intercourse which dies after some time as charm of change on boy side is greater. Now the lady is feeling cheated of a false promise.Why she did not feel and prudently thought about the other side of the coin.Now what goes from boy,he shall receive awards when he shall publish it in his family or community.LOVE is always unconditional and NOT the SEX.
The legal remedy suggested here may or may not be rewarded to her but she is certainly exposed to further embarrassing situations.

Deepak Nair
(Expert) 30 December 2011

You feel cheated by the boy, but don't you feel that you have cheated your entire family and the loved ones who have trust on you?
In this case, no legal action can give you happiness.
Try to negotiate as suggested by Mr.Barman.

RAJU O.F.,
(Expert) 30 December 2011

If she wanted can proceed with criminal complaint to punish the boy who had cheated her. But I don't think it will solve the problem. Such forced marriage may not last long. So, take a decision after thoroughly going through the pros and cons. I feel let her forget that boy, if he is not interested and have life with another suitable person.

Advocate. Arunagiri
(Expert) 30 December 2011

I am also having the similar opinion of Mr.Nair.

Shonee Kapoor
(Expert) 01 January 2012

I also endorse the views of Mr. Barman and Mr. Prabhakar Singh Ji.

Regards,

Shonee Kapoor
harassed.by.498a@gmail.com

R Trivedi
(Expert) 16 January 2012

This is bad law. In fact this equates entire female populace to some stupid gullible thing, who will undress on a promise of marriage. It is just an agreement gone sour. I am sure if not already, very soon courts will come very heavily on such girls. It is not done, an adult girl is party to fun and if no marriage then court case.. How can erudite courts treat females as stupid species.
---
You need to be the querist or approved LAWyersclub expert to take part in this query .