Sec 406 ipc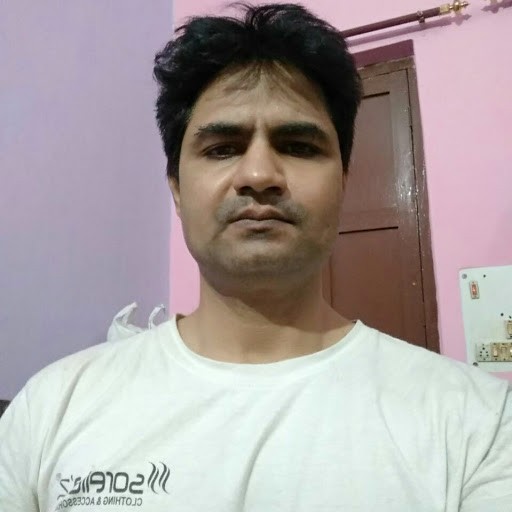 Neeraj Sharma
(Querist) 19 April 2018 This query is : Resolved

Respected Lawyers,

Thanks for your precious time and energy. Thanks a lot.

My ex-wife filed a case u/s 498A, 323, 506 and two more sections. I was acquitted from this case for absence of evidence. I was freed in 2015. Case was filed in 2010. She has taken one sided divorce from me in 2014.

Simultaneously she filed a complaint case with ACJM through application in 2011. This case is still running. The problem is that she has taken all stridhan, furniture and all other marriage stuff with her at the time she left our home but we don't have any evidence of it. The whole case has run and she is the only person from her side who has given statements before court and got crossed. I don't think we have proved her a liar in her statements and during cross. She has very cleverly defended her statements. She has provided a list of items to the court and their bills. There is no other evidence with her but her statements, list of items she has already taken with her and their bills. I'm looking for the opinions of great lawyers of India to please give me a glimpse of what I must expect out of this case since the case is about to conclude and I'm tensed for the results.

Please someone guide me. I shall be grateful. Love and respect to you all.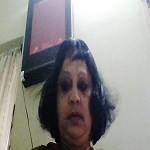 Ms.Usha Kapoor
(Expert) 20 April 2018

If you've resources and energy file Perjury and Malicious prosecution civil cases against your wife to prove in court that she is a blatant liar and can cleverly lie and in case of Malicious prosecution(all her false DV and 498 cases ended in your acquittal which false cases were foisted on you by her) and ultimately led to your acquittal.In Malicious prosecution case you also pray for penal damages. to act as deterrent to her.Although you returned her stridhan and their bills she carried to your in laws place she is again telling in the court that some of the articles are in your possession proving her ly9ing nature.So your responsibility u/s 406 is di8scharged. Even when police come and search your place they find no evidence of any articles of stridhan vindicating your stand that you've returned all her stridhan..Malicious Prosecution is a civil case or tort claim which you can file in civil court on the grounds of how she had foisted or implicated you in DV cases and 498 cases against you and how you ultimately emerged clean resulting in acquittal..In Malicious Prosecution case you can file for penal damages in addition to earlier damages for mental depression and agony.This way you'd get substantial compensation amount from your estranged wife.

Vijay Raj Mahajan
(Expert) 20 April 2018

Section 406 IPC is in simple words in Hindi " mera kuch saman tumarey paas pada hai usko lota do". It means the Istridhan of wife is in your possession which she asked to be returned to her which you refused to do hence you are guilty of the offence of section 406IPC.
First important ingredient is that the Istridhan or absolute property is lying in your possession, second ingredient, she asked these Istridhan/absolute property back from you, and last ingredient, you refused or ignored to return it back.
The wife has submitted list of articles and the cash memos of these articles in the court and made statement that these are the articles lying in your possession which you refused to return back when you asked these back from you. Your case is that these articles were never in your possession and your wife had taken all her articles with her when she left your matrimonial home.
The court has to decide the case on the basis of these two statements and documentary evidence with regard to the articles.
The wife case will fail as it is her onus to prove that these articles where handed over to you, are found lying in your possession those you refused or ignored to return. There is no evidence in the case file that these articles were found in your possession by the police while search were conducted.
Go home enjoy your acquittal order !

P. Venu
(Expert) 20 April 2018

Yes, the onus of proof rests with her to prove her case beyond reasonable doubt. You can provide your denial and explanation during 313 examination by the Court and you can, if so advised, provide evidence in your defense.

Kumar Doab
(Expert) 20 April 2018

Agreeing with above..
Spend some time and energy and resources if you wish to find the addresses/lockers where the said items were/are stocked…….or if sold…
and you would like to prove that items are in custody of OP..

Kumar Doab
(Expert) 20 April 2018

Share whatever you gather OR even if you have not attempted with your own very able LOCAL senior counsel of unshakable repute and integrity specializing in Family/Criminal matters and well versed with LOCAL applicable rules/laws and having successful track record…. and worth his/her salt…………………..
If your current Lawyer is unable to relieve you from tension and/or rather is/has been giving you tension or keeping you tense ………then consult ASAP a very able LOCAL counsel as suggested above and change your Lawyer well before the judgment date….

---
You need to be the querist or approved LAWyersclub expert to take part in this query .