Rti against co-operative society.

rama gopalkrishnan
(Querist) 26 June 2021 This query is : Resolved

My society has not given me my Property Tax refund since Yr. 2016. They have not given it to many like me to the owners who have paid sold and gone away. In my agreement it is clearly mentioned that after O occupy I would own all the profits & losses.

They generally harass people and won't work without bribe. They have given the refund to few whi are new owners.

Can we check their maintenance bill and ask for the documents applying fir RTI?

Will they respond?

Pl. advise.

Thanks in-anticipation.

Rama Iyer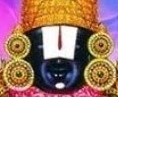 kavksatyanarayana
(Expert) 26 June 2021

All the members of the General Body of the society may elect a new Governing Body if their time of tenure completed. You can ask them for the required information by registered post only. Before asking for the information from the society, you shall complain to the Deputy Registrar/Registrar of Cooperative Housing Societies of your District.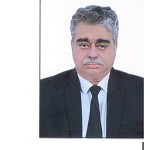 Sudhir Kumar, Advocate
(Expert) 27 June 2021

RTI is not tenable against Cooperative society.

However RTI Act aplies to those govt bodies whom the society may be bound to provide information.

Society is bound to provide information to registrar Office, when demanded.

Further the record and accounts of the society are always open for perusal study /scrutiny by the members (even when nobody could dream of legislation like RTI Act) and denial of such records can be reported to Registrar

P. Venu
(Expert) 27 June 2021

What is "Property Tax refund"? The posting lacks clarity.

Dr J C Vashista
(Expert) 27 June 2021

Provisions of State Cooperative Societies Act shall apply for right to information, which is applicable in Delhi (Section 139).

RTI Act, 2005 is also applicable to the cooperative societies.

How does the Cooperative Society concerned with property tax of a society flat (municipal tax on property in the area) ?

What is the agreement and its covenants regarding property tax ?

Consult a local prudent lawyer for appreciation of facts and documents.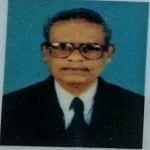 Isaac Gabriel
(Expert) 28 June 2021

Bylaws differ from state to state.However, the property tax is the prorogative of the Local body. Registered Coperative socieities are not exempted from the RTI Act.If you are aggrieved, file an Arbitration with the Deputy Registrar of the jurisdiction.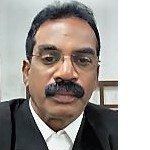 T. Kalaiselvan, Advocate
(Expert) 30 June 2021

First you exhaust the remedies within, by issuing a legal notice to the society demanding the details as well as the refund that is due to you.
If there is no proper response, then you can escalate the matter through registrar of cooperative societies for relief and remedy.
In the meanwhile you can obtain the details/information desired by filing an application through RTI act and equip yourself properly to fight a legal battle against the society till you get the desired relief.
---