Revenue stamp on mou on each page .

Querist : Anonymous (Querist) 04 August 2021 This query is : Resolved

Please let me know if the revenue stamp of one rupee is mandatory to affix on each page of MOU at the time of signing it.

As far as I know it is not.

Sudhir Kulshreshtha

Advocate Bhartesh goyal
(Expert) 04 August 2021

No, revenue stamps are never affixed on MOU. Non judicial stamps are used for MOU/Agreements.Revenue stamps are affixed on payment receipts .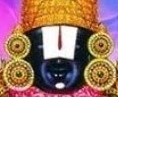 kavksatyanarayana
(Expert) 04 August 2021

Yes. For MOU, a Non-judicial paper shall be used to execute the MOU deed.

Dr J C Vashista
(Expert) 05 August 2021

I endorse expert advise of Mr. Bhartesh Goyal and Mr. Kavksatyanarayana.
Revenue stamp can not be used for MoU / Agreement but for a receipt of money.
Non-Judicial stamp duty has to be paid for execution of MoU as applicable in your State.

P. Venu
(Expert) 05 August 2021

Revenue stamps are meant for receipts. MOU or an agreement requires to be executed in stamp paper, as specified under the local Stamp Act.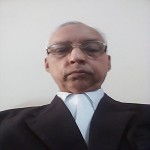 R.K Nanda
(Expert) 06 August 2021

Agree with replies of experts.

K Rajasekharan
(Expert) 07 August 2021

A MOU, as the term is being used as of now, is a written declaration by two or more parties to expresses their common or mutual intention. It is usually prepared on plain paper but not on non-judicial stamp paper. It does not require revenue stamp on each page, as well.

A MOU is a less formal document than a contract, though it looks like a contract. A contract is a legally binding document, enforceable by the court. But a MOU is not a legally binding one in India. It acts only as the foundation document which indicates that a contract is imminent.

Whether an MOU would constitute a binding contract depends on the presence or absence of well-defined legal elements in the text of the document. To make it a contract the required elements are offer and acceptance, consideration, and the intention to be legally bound. In such a scenario it is better to be called as a contract.

An example of a contract which requires revenue stamp for its validation is a Promissory Note.


Querist : Anonymous (Querist) 07 August 2021

Thanks a Lot all gentlemen who replied my query.
---