Regarding legal heirs

Querist : Anonymous (Querist) 26 May 2022 This query is : Resolved

My father died recently. He has 2 sons (including me ) and 1 daughter. My brother died in an accident 4 years back, he has a daughter.

I am planing to apply for legal heir certificate of my father. I have to mention all legal heir names in the application form. I am getting confused here.

Should I mention my brother wife name or his daughter name in my father's legal heir certificate application form ?.

I would like to who are legal heirs to my father in this case.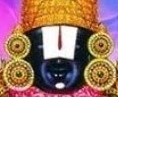 kavksatyanarayana
(Expert) 26 May 2022

Yes. Though your brother has died, his wife and children have rights over the share of your brother and hence they shall be shown while applying for a legal heir certificate.

Querist : Anonymous (Querist) 26 May 2022

Thank you kavksatyanarayana sir.

My father did not write will.
Could you tell me if she can claim legally for my brother's share of my father's self acquired property?.

As per law , deceased sons wife does not have rights in in-laws self acquired properties. Right sir ?

K Rajasekharan
(Expert) 26 May 2022

Your father has four legal heirs, as per the statement, if you are a Hindu

They are his living son, his living daughter, the daughter of his pre-deceased son, and the widow of his pre-deceased son.

They will get 1/3, 1/3, 1/6 & 1/6 share of the property respectively.


Advocate Bhartesh goyal
(Expert) 27 May 2022

You ,your brother's wife and his
son and your sister are legal heirs of your father.You and your sister will get 1/3-1/3 share inyour father's property while your brother's wife and her don will get 1/6-1/6 share in Property.



krishna mohan
(Expert) 27 May 2022

Your brother's family .. wife and daughter will inherit the share of your brother as his legal heir.

Dr J C Vashista
(Expert) 30 May 2022

Very well analysed, opined, explained and advised by experts, I endorse and appreciate the same.
All 3 siblings (children of deceased father) have equal share.
The share of predeceased son (your brother) shall devolve upon his legal representatives as per succession / religion.
---