Query regarding planned cheating of wedding

Querist : Anonymous (Querist) 09 August 2022 This query is : Resolved

Is there no law which can protect a daughter in law if the in laws have cheated her spoiling her life?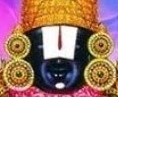 kavksatyanarayana
(Expert) 09 August 2022

What is your problem? State full facts.

Dr J C Vashista
(Expert) 10 August 2022

No facts have been posted

P. Venu
(Expert) 10 August 2022

You have not posted the material facts.

Querist : Anonymous (Querist) 10 August 2022

My sisters is an arranged marriage.Her husband has low IQ and we were not aware of this during the time of wedding.He is irresponsible and doesn't take care of my sister's family.He steals money and ornaments from home.Finally my sisters life has become a disaster.Knowing all these issues his mother and father planned very well and thought of keeping him away.So they threw him into my sister's life.In the beginning of their married life my sister use to live with her mother in law and father in law.Slowly they made a plan and s kept both sister and brother in law away.My sister who was not aware of their plan came out of the house.After two years we understood it is difficult to survive with my brother in law.So she came to us we have taken care of her and tried settle my brother in law.But it was not happening.Finally my sister went to her in-laws for support telling she will be with them and asked them to take care of their son.She also told them she doesn't need any financial support as she is well educated she can earn.But they were not ready to take them telling they can't bear their son.They locked her up with her 1 and a half year son and did not even allow to cook.She harrased and battered her for no reason.As my sister started recording the evidences they stole her phone and sent her out.In the beginning they said that the property is for son but now they are saying that the property will not be given to her son.They will give it to their daughter and son in law who also have a role in this drama and they both are working as doctors and have no need if money as they earn so much.Recently they filed a case on my sister like she is harrasing them which is not true.The law like senior citizens should not be harrased, has also become an additional benefit for such wild people. We met many lawyers and they said as the property is father in law's my sister cannot demand.A case of domestic violence can be filed but few said our courts will not take decisions quickly and finally there would be no much use.Finally even after cheating so much they have nothing to suffer.Such cruel people must be punished.But i feel there is no such law.As we all know law has few rules and regulations,the rules are all in favour of them and finally life of people who go under them becomes disastrous.Now can anyone please tell me how can my sister's mother in law,father in law,their daughter and son in law can be punished?

Dr J C Vashista
(Expert) 11 August 2022

You / your sister will have to have faith in any one of the lawyer of your choice to seek and accept his/ her opinion and advise and proceed as guided.

P. Venu
(Expert) 11 August 2022

Please post concise facts avoiding your subjective opinions.
---