Query for

Advocate Gaurav Kr Dubey
(Querist) 24 November 2022 This query is : Resolved

What is the process if one business wants to take legal action / case against another business in business to business segment?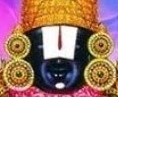 kavksatyanarayana
(Expert) 24 November 2022

Without proper details, it is not possible to give you a proper reply.

Dr J C Vashista
(Expert) 25 November 2022

Facts posted are insufficient to form proper opinion. SHIRISH PAWAR, 7738990900
(Expert) 25 November 2022

Hello,

The query lacks the clarity and facts are not mentioned in it. Please repost it with full details so that we can advice you.

P. Venu
(Expert) 26 November 2022

Yes, what are the facts? What is the context?

Anyhow, any and every business entity is a legal person which can sue and be sued.
---