Notary agreement with home possession

Sourabh Soni
(Querist) 28 September 2022 This query is : Open

Respected Sir kindly Help me .Me and my Family is facing a very Critical situation due to which we are so depressed. I am here Explaining my situation so please I'm requesting You to pay Attention and give me the solution. My Mother has buy a land of 3-dismil by NOTARY AGREEMENT in a Stamp paper of 50rs with Mangal bhuiya owner of that land .He selled his 3dismil land to us with AGREEMENT and we had given him 2lakh earlier and only 1lakh remain and we discussed that we will give him 1lakh when we do the Registry .Then we built our House in 2011 but here the Big problem is the Owner of that land who has selled his land to us was died and we only does the AGREEMENT we helplessly not done the Registry and the owner of that land died in 2013 and his land belongs to his wife in 2015-16 and then his wife neglected to do the Registry, According to that AGREEMENT we have to give her 1lakh only but she denied and Demanded 3lakh ,,we are middle class family we don't have that much money at that sudden time so we ask her to give us few time so we can manage but she Ignore and file Case in Tehsil court and also they win that case because we not present in tehsil court because of no notification given by tehsil . Sir she was demanding that much money and if we ready to give her money but the Problem is Registry not can be done because THE CHHATTISGARH STATE GOVT. has declare them in Schedule Tribe and help of National Commission of Schedule tribes Notification File no. 17/10/inclusion/2013/RU-III (2013 notification) and there caste is "bhuiya" and denied for taking bhuiya land .And in Registar Office ,This Bill "The -Constitution-Scheduled-Caste-and-Schedule-Tribes-Order-Amendment-bill- 2016 "has not Pass in Loksabha its lapsed but state government has given them All the Rights of Schedule Tribe. We have no problem of this not what is our fault sir we poor class family have no option to save our home, Then we Apply in SDM court the case runs 4years and there also we are failed and then now we file Case in COMMISSIONER court but sadly the bad new is union cabinet has given the Approval for them to Added in Schedule tribes on 15 september 2022. Please Sir kindly requesting you too Help us .We are Poor , Sir my father occupation is Driving bus we are not rich ,by facing this critical situation day-by-day we had collected 4lakh in 8years .Now they are Demanding 5lakhs we manage and ready to give 5lakh but I want to Ask Registry how can be possible .But how Registry can be done too our name ,we are General and Also we had built our Home, me and my Family stay in this home,,Sir we are Poor and we don't have any other land and house,we are so depressed please Help.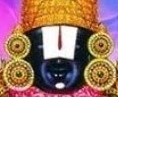 kavksatyanarayana
(Expert) 28 September 2022

Though you are poor, if the land is notified as SC/ST land, it cannot be registered. So you may submit your representation to your state government (Secretary-Revenue) through a senior advocate stating all the facts by marking a copy to the District Collector.

Sourabh Soni
(Querist) 28 September 2022

Sir but when notary agreement was done bhuiya surname in general category

Sourabh Soni
(Querist) 28 September 2022

Union cabinet approved but after loksabha rajsabha pass and President signature done Gazette notification then its legal

Sourabh Soni
(Querist) 28 September 2022

Other problem is she not ready to transfer land notary agreement have power to inforce to registry

P. Venu
(Expert) 06 October 2022

It is not the law every land which belongs to the members of the ST community is of the restricted tenure. Restrictions as to transfer apply only if the lands in a particular locality is so notified. Please verify the status of the land in your possession.

The facts posted are so disjointed that no meaningful suggestion is possible. Only a local lawyer can assist you after perusing the documents and ascertaining the facts.

Sourabh Soni
(Querist) 06 October 2022

P. Venu sir i am email you my documents
---