Not receiving election duty letter during child care leave

Shailendra
(Querist) 28 January 2017 This query is : Resolved

My wife is an assistant teacher in ggic.she's in child care leave and station leave as well from 20 december 2016 to 20 february 2017,now principal is asking to collect election duty letter. What will happen if she can't collect the letter as she is about 700 km far from the office place. Election in her area will be on 19th February 2017.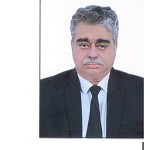 Sudhir Kumar, Advocate
(Expert) 29 January 2017

She can be arrested for refusing election duty.

The leave is deemed cancelled when election duty is conveyed to her by the Principal.

The telephonic communication to the employee by her controlling authority that she is on election duty is a valid communication.

If the election is on 19 Feb then she will be required for training atleast thrice.


Generally electoral authorities are recording attendance on the computer and computer generated list of defaulters is send to police by e-mail.

It is certainly not good for you to see a lady constable locating your address looking for your wife.

Adv. Yogen Kakade
(Expert) 29 January 2017

Approach the election commission with an application mentioning the facts.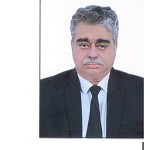 Sudhir Kumar, Advocate
(Expert) 29 January 2017

SO far no facts have been revealed meriting cancellation of election duty

P. Venu
(Expert) 29 January 2017

you can apprise the Returning Officer of the factual position through the Principal.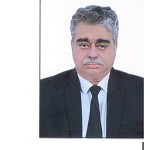 Sudhir Kumar, Advocate
(Expert) 30 January 2017

I wish if I could agree with Mr P Venu.

If at all she has a valid reason for exemption from election duty she has to visit distt office, meet the SDM/DM personally, convince him, get written orders and get her name deleted from computer records.

Just being 700 Km away (overnight journey) on CCL is no ground for exemption from election duty and not at all a ground for refusing to collect the order. Apprising returning officer through Principal is most time consuming mode of communication wherein the election date will be over and by the time she may have been arrested or suspended.


In this case the department cannot decide penalty in deptt proceeding without concurrence of election commission.

She has been informed telepathically by the Principal that she is on election duty the leave stands terminated. The Principal is no more guilty of withholding her order.


The Principal would have been guilty if the leave was sanctioned by her after notification of election.



Rajendra K Goyal
(Expert) 30 January 2017

Either she should get herself spared from election duties permitted from competent authority or she should attend the election duties.

Should not take risk in avoiding such orders.

Raj Kumar Makkad
(Expert) 31 January 2017

I completely differ with the opinion expressed by experts above as Hon'ble Supreme Court of India in case 5659 of 2007 titled Election Commission Of India vs St. Marys School And Others, decided on 6 December, 2007 had held in operating paragraph as under:

We would, however, notice that the Election Commission before us also categorically stated that as far as possible teachers would be put on electoral roll revision works on holidays, non-teaching days and non- teaching hours; whereas non-teaching staff be put on duty any time. We, therefore, direct that all teaching staff shall be put on the duties of roll revisions and election works on holidays and non-teaching days. Teachers should not ordinarily be put on duty on teaching days and within teaching hours. Non-teaching staff, however, may be put on such duties on any day or at any time, if permissible in law.

In view of law on the subject, your wife should mae a representation to DM of the area not to depute the staff of the school on election duty.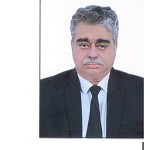 Sudhir Kumar, Advocate
(Expert) 31 January 2017

I hold views of Mr Raj Kumar Makkar in high esteem. I am the happiest one to see he started contributing against.

I am however seeking indulgence to express diffferent views.

The said directions of Supreme Court do not at all alleviate suffering of any teacher deputed on election duty. Rather they can be put on this duty beyond teaching hours which means less time for home and personal chores and rest.

The procedure of election arrangement is such time capsuled that it is really impracticable for DM to ensure that the training hours of the teachers (or for any govt professional) do not coincide with the duty hours. RTE Act also allows teachers to be put on such duties.

On this page the query is author different. He is seeking to avoid even acknowledgment of the election duty order simply because his wife is on CCL.

There is no point making representation to the DM :-

(i) after annoying the DM (and whole of election staff) by refusal to accept order.

(ii) without having any reasons at all [atleast appearing from this page]for exemption from election duty.

Further such representation can oly succeed if :-

either

Principal given name of another employee as substitute [rarely possible]

or

his wife personally appears before the DM with representation and seek his orders for exemption if at all having any valid reason.




I can only advise

चुप चाप ऑर्डर रिसीव करो और ड्यूटी दो और 60 वर्ष की आयु तक नौकरी करो, सस्पेंड या गिरफ्तार होने से बचो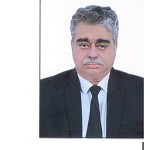 Sudhir Kumar, Advocate
(Expert) 31 January 2017

Further this type of attitude is putting the career of the Principal in trouble and future tainted relations with her is the price.

Rajendra K Goyal
(Expert) 01 February 2017

Agree with the views from expert Sudhir Kumar.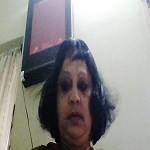 Ms.Usha Kapoor
(Expert) 08 February 2018

AGREE WITH EXPERT SUDHIR KUMAR.
---
You need to be the querist or approved LAWyersclub expert to take part in this query .