Ni 138

CreateGoodwill
(Querist) 28 March 2012 This query is : Resolved

one of my customer made a stop payment for 8L reason given his some the business claims were not settled ..so same was done from our end we call up the partner to issue payment for 8L but he told redeposit in bank same will be clear

we have redeposited the same chq. and it return reason payment stopped by drawer.

now partner is not responding can we file NI 138 case against the same.

Guest (Expert) 28 March 2012

Ask the customer about the reason for stopping payment. Most probably he would have issued stop payment instructions earlier than your re-deposit, but forgotten to send revised instruction to the banker.

Of course you can sue him in the court of law. But if you intend to apply sec. 138, that will be a fatal mistake on your part, as the case of stop payment cannot be treated as a case of shortage of funds.


Ajay Bansal
(Expert) 28 March 2012

You can proceed for filing complaint u/s 138 N.I. act as 'stop=oayment' amounts to bouncement of cheque due to in-sufficent funds.

Shonee Kapoor
(Expert) 28 March 2012

Issue a notice and file for 138. Don't wait for explaination otherwise the time to file 138 would pass.

All explainations should come in pleadings only.

Regards,

Shonee Kapoor
harassed.by.498a@gmail.com

CreateGoodwill
(Querist) 28 March 2012

Dear Mr.Dhingra,

can i have any case details where NI 138 Stop payment is not considered.



SAINATH DEVALLA
(Expert) 28 March 2012


Dear Mr.Amit,

Willfull stop payment attracts section 138.
It is willfull because at the first instance itself stop payment was made.If you desire for an early recovery,don't delay and send him a legal notice immediately.Before the expiry of 45 days from the date of the notice, you have to file the case.

Case details will be available at indiakanoon.com and vakilno1.com











Guest (Expert) 28 March 2012

Dear Amit,

You would be able to know merely going through the contents of section 138 and interpret that properly, with particular reference to the following sentence:

"returned by the bank unpaid, either because of the amount of MONEY standing to the credit of that account is INSUFFICIENT to honour the cheque OR that it EXCEEDS the AMOUNT arranged to be paid from that account by an agreement made with that bank."

You can feel lucky, if the judge treats the stop payment case as the case of insufficiency of funds in the accout of drawer.

G. ARAVINTHAN
(Expert) 28 March 2012

file complaint at the earliest

Kiran Kumar
(Expert) 28 March 2012

its a larger issue.

the mere fact stop-payment wont invite proceedings under S. 138 NI.

the main question is if there were sufficient funds in the account or not.

if the sufficient funds were not there and payment was stopped then 138 NI may come into picture.

Advocate Bhartesh goyal
(Expert) 28 March 2012

Yes if the drawer has not sufficient funds to encash the cheque, in his account and instruct to bank for "stop payment" then offence under sec 138 0f N.I.Act is made out.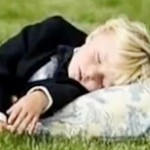 N.K.Assumi
(Expert) 28 March 2012

I don't think the drawer can blow hot and cold, and his action will invite 138 NIA.

V R SHROFF
(Expert) 28 March 2012

YES, YOU ISSUE NOTICE AND FILE 138 NI

DEFENSE ADVOCATE.-firmaction@g
(Expert) 29 March 2012

You can issue notice, file case but it is a technical law so any mistake in proving legal liability, sending notice or framing pleadings are fatal.

SO TAKE CARE.



---
You need to be the querist or approved LAWyersclub expert to take part in this query .