Mother's will

ANAND JAIN
(Querist) 05 October 2022 This query is : Resolved

I hv a simple question. My mother died last yr. in May. we are 4 sisters and 1 brother.She left a detailed WILL on how to divide the property. This question pertains to the division of the plot or land. The concerned translated portion of the WILL is as under:

I decide through this WILL that the property of the plot as
mentioned above should be given to all the four daughters and son in an equal
proportion, which means they should become co-owners of the above
property of the plot. But in future, due to any reason any of my son or
daughter may expire, then the remaining alive heirs can distribute
amongst them the above property of plot with their mutual consent, and
they will be deemed as independent owners, and in this regard, my son or
daughters or any third party and their heirs cannot create any objection
or dispute, and if they will create such dispute or objection then it would
be treated as null and void by virtue of this WILL.


now, after 6 months i.e in the month of december, one of my sister passed away. My question is tht does her legal heirs( husband or son) hv any legal right in the property or not.

Pl. let me know in details so tht we can divide it accordingly.

thanks

ANAND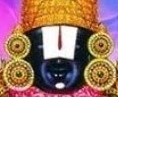 kavksatyanarayana
(Expert) 05 October 2022

As per the will contents, either her husband or her son has no right over the plot. Her share will be distributed among other living her(mother) children.

ANAND JAIN
(Querist) 05 October 2022


Thanks a lot. I hv a doubt.
According to a lawyer, immediately after the death of ur mother, the WILL would hv been enforced. At tht time ur sister was alive. Had you taken action within 6-7 months when she was alive, her share would hv been passed on to her. So her (sister) legal heirs hv a part in the property.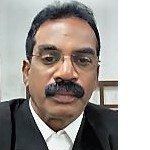 T. Kalaiselvan, Advocate
(Expert) 06 October 2022

The Will contents are very clear, hence as per the recitals of the Will, the legal heirs of the deceased sister cum shareholder cannot claim any rights in the property bequeathed in the will.

Dr J C Vashista
(Expert) 06 October 2022

As provided in the Will executed by your mother (since deceased) LR of your sister who is stated to have also died shall have her (your sister's) share.
It is better to show the will to a local prudent lawyer for better appreciation of facts /documents and professional advise.

Advocate Bhartesh goyal
(Expert) 06 October 2022

As per will , legal heirs of your deceased sister have no right to claim any share in the property left by your mother

P. Venu
(Expert) 10 October 2022

First of all, is the Will validly executed i.e. attested by two witnesses?
---