Missing of original deed reg

Parthiban
(Querist) 28 January 2022 This query is : Resolved

Original document got missed and have lodged a police complaint they have issued CSR, and demanded for NTC, but the police are not in an intension to issue an FIR nor NTC,, what shall be done,, its been almost 4 to 5 months after getting CSR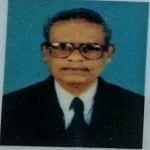 Isaac Gabriel
(Expert) 28 January 2022

You can apply for copy of document from the registration department for which no FIR is needed.

Parthiban
(Querist) 29 January 2022

Sir
Copy of document had also been received, bu the issue is the property is to be sold by the legal heirs to third parties so registration department is told us need NYC non traceable certificate whereas the police dept is not issuing the same

Dr J C Vashista
(Expert) 29 January 2022

What is meant by CSR, NTC & NYC used in your query ?

Parthiban
(Querist) 29 January 2022

CSR is an acknowldgement receipt for a complaint, NTC is Non Traceable Certificate sir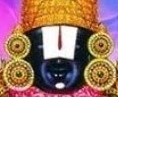 kavksatyanarayana
(Expert) 29 January 2022

You can apply for a copy of the document to the Sub Registrar concerned or get it through mee/e-seva center.

Sri Vijayan.A
(Expert) 30 January 2022

Dear Expert Dr. J C Vashista,
CSR is the acknowledgment for the complaint. Now-a-days, FIR is given for complaints regarding a serious offence only. Otherwise, CSR only.
NTC means Not traceable certificate. NYC is typo-error instead of NTC.

Dear quesriest Parthiban,
To get the certified copy of registered deed, no certificate from anyone is required.
In fact, anyone can apply and get the same.

Dr J C Vashista
(Expert) 31 January 2022

Dear Sri Vijayan A ji,
Thank you very much for clarification qua local abbreviated words.
Regards SHIRISH PAWAR, 7738990900
(Expert) 01 February 2022

Hello,

The registration department is rightly asking for a certificate. You have already filed a complaint which is received. Now you have to take follow up with the local police station for the document non-tracable certificate.
---