Misplacing of documents in future

abhijit majumder
(Querist) 04 November 2020 This query is : Resolved

To All the
Respected Professionals

Very recently our Company (a 100% State Govt own Company) taking an initiative to renovate(?) its entire office.
While executing this renovation work the workers engaged by the Contractor worked very much lackadaisically while dealing with numerous files and documents.(May be intentionally) from one place to another.

Top management in spite of knowing this fact keep silent and simply turn blind.

The employees of the Company suspect that a huge no of important files will be misplaced during the renovation.

Now my query before all the respected and senior experts that if such situation happen in future(ie files misplaced) and management will try to shifting their responsibility to the employees how they(employees) will defend themselves ie what type of legal remedies available to them?
Regards
Abhijit Majumder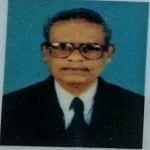 Isaac Gabriel
(Expert) 04 November 2020

Initiating action without specific charge is not feasible. Alternatively the Management can go in for reconstructing them after issuing public notice and inviting the interested to visit with the documents on hand.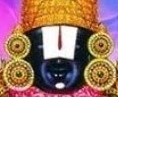 kavksatyanarayana
(Expert) 04 November 2020

Misplacing of documents is a serious irregularity on the part of management. If it comes to light, the higher authorities concerned shall take stringent action against the management. And as it is a State Government Company, the government might have been framed some rules and regulations.

P. Venu
(Expert) 05 November 2020

All that could be suggested is that the concerned employees or their association may address the management of their concerns and thus, bring things on record.

abhijit majumder
(Querist) 05 November 2020


To all respected experts
First I must provide my heartiest thanks to all the experts and senior professional for provide immediate reply.

I inform you that a serious situation happen today(05.11.2020) which I stated below:
When I reached the office I identify that at least 3 cabinet contain some confidential and important files/documents and which was locked is not their and all the documents inside the cabinet are stacked in some sacks. But transfer of documents and files was made in absence of concerned officials by breaking locks of those cabinets.
Employees inform the MD of the Company but that person as he came in deputation simply ignore the complain by stating " I do'nt bother".
Can the employees approach to the hon'ble High Court by filing writ petition against the Company(as it is a 100% WBState Govt Co ) along with application for interim injunction with a prayer before Honble Calcutta High Court to appoint a official who look after the files until renovation and subsequent sifting is complete.
Further can the employee lodge theft case as there was a breaking of locks of the cabinets which was clearly perceived?
Your valuable opinions are sought for.
Regards
Abhijit Majumder SHIRISH PAWAR, 7738990900
(Expert) 05 November 2020

Hello,

Every employee is responsible for their work and files they are handling and if any misplacement or mismanagement happens he is responsible. If files misplaced during renovation or locks of cabinets breaks illegally then there should be complaint and inquiry.

krishna mohan
(Expert) 05 November 2020

Safe custody of files and records a collective responsibility. You can givea written complaint to CMD and CVO to permit safe retention by concerned officers and report about the missing files above for their prompt atrention and action.

Rajendra K Goyal
(Expert) 05 November 2020

Inform in writing with reminders to top official through proper channel with a direct copy to them. Send reminders quoting all previous correspondence.

Moving to High court is not recommended in such circumstances.


Dr J C Vashista
(Expert) 06 November 2020

Concerned company employee/official is responsible for safety of record in his care and custody.
However, the company undertaking renovation work can not be held liable in such circumstances.

abhijit majumder
(Querist) 06 November 2020

First I must provide my sincere thanks to all the seniors and experts for sharing their valuable views.
The latest update are as follows:
The company's trade union decide to:
1. File a petition in the form of a letter to the Chairman, Vice Chairman of the Corporation. Additionally another letter will be filed to the concerned Minister of the Forest Department (As the Corporation is under the Department of Forest).
2.Copies of those letters will be forwarded to Managing Director of the Corporation.
3. In case of any documents, Files and more particularly Minutes Book of the Corporation is found missing then a FIR will be lodged against concerned Contractor (Theft, Misappropriation of Property, Criminal Conspiracy, Criminal Breach of Trust etc under IPC 1882)
Regards
Abhijit Majumder



Rajendra K Goyal
(Expert) 07 November 2020

Employees association can proceed as mentioned.

abhijit majumder
(Querist) 09 November 2020

Thanks to Sri.Rajendra K Goyal for supporting the proposed steps to be taken by the Trade Union of the Corporation.
Abhijit Majumder.

Rajendra K Goyal
(Expert) 09 November 2020

You are welcome for your words of gesture.
---