Mental torture and harassment with student daughtee

Querist : Anonymous (Querist) 19 February 2021 This query is : Resolved

Hi I am posting this on behalf of my younger sister who is perusing graduation. My parents have stopped interacting with me as my so called elder brother has started living nearby on the sake of parents property. Since my brother has started living there, my parents along with him have started abusing my sister. They torture her mentally, abuse her, stops her expenses whenever they feel like. They all harass her and my parents instead of protecting their daughter, give full support to my brother. They ask her to leave home untimely. Their favouritsm has made my younger sister's life miserable. They do as per their son. My brother is a 35 year old man well earning , his wife has a government job. But my sister is not earning, she is just a student. To all the lawyers out here, please provide suitable suggestion which I can pass on to my sister which can help her to get out of this hell life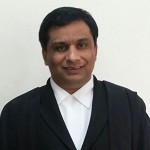 PARDEEP KUMAR
(Expert) 20 February 2021

Facts unclear, still she can use provisions of Protection of Women from Domestic violence Act and also Section 125 of the Code of Criminal Procedure, 1973. Also she can visit Women Commission. Take help of some local lawyer.

Advocate Bhartesh goyal

(Expert) 20 February 2021

Yes , your sister can get relief and protection under provisions of PWDV Act so she should file complaint against her elder brother and his wife before Judicial Magistrate having jurisdiction to try complaint .

P. Venu
(Expert) 20 February 2021

The posting suggests more of surmises and conjectures than facts which could constitute cause of action.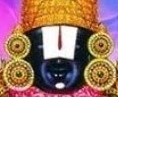 kavksatyanarayana
(Expert) 20 February 2021

She can proceed legally. No doubt some people will abuse and not care for their children and children also won't care about their parents. But you as a responsible person, and if affection on her, why should not take care of her?

Dr J C Vashista
(Expert) 21 February 2021

Facts posted are vague, it is better to consult a local prudent lawyer with your sister for analyses of circumstances, advise and necessary proceeding.

Hemant Agarwal
(Expert) 22 February 2021

1. Sister has become Major person. Children do not derive any inherent right to stay in their Parents house and demand expenses or other things from Parents.

2. Your story is a one-side "ANONYMOUS" story. Legally there is no legal bar to your so called "favoritism" by parents. Major Sister may leave the house, study while working/earning and carry on with her life.

Keep Smiling .... Hemant Agarwal
VISIT: www.chshelpforum.com
---