matrimonial dispute

neeraj kumar
(Querist) 10 October 2009 This query is : Resolved

dear sir/madam, i am neeraj kumar just want your expert opinion that my releative is having dispute with her wife in which the girl is at her father's house since last 6 and half year. she has also done dowery case(406-498) & we have also got dismissal of our divorce application from disst court & admitted to high court. the girl gives the statement that she wants to live together in the court & but does not say outside the court,and in this the boy is not willing to live with her. what should we do to have divorce.

Adv Archana Deshmukh
(Expert) 10 October 2009

What is the position of the case u/s. 498a, 406? what are her allegations? Any way, You can go for divorce on the ground of cruelty, desertion. As she has filed cases u/s. 498a, 406 against husband, in-laws, this also amounts to mental cruelty. Also, the period of seperation 6 1/2 years is also quite long.

Sachin Bhatia
(Expert) 10 October 2009

As Adv. Archana said file a divorce case on the grounds of Crurlty & desertion. What was going in the case of 498 A, 406?

G. ARAVINTHAN
(Expert) 10 October 2009

Send us some more details so that our members can widen their helping hands

Raj Kumar Makkad
(Expert) 10 October 2009

So far as quarry is concerned, it is only confined with divorce matter pending before High Court. I suggest to strongly persue your case and bring all the true facts before HC including out of court statements of the wife of your frnd.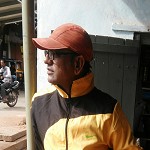 adv. rajeev ( rajoo )
(Expert) 11 October 2009

On what ground divorce was filed it is not in ur question.
to avoide all the litigation just compromise with her with the help of elders of your family , society and her family and get rid of her once for all.

n.k.sarin
(Expert) 11 October 2009

I think Mr.Makkad rightly suggested.

Raj Kumar Makkad
(Expert) 11 October 2009

Thanx a lot Sarin Sir.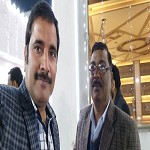 Sarvesh Kumar Sharma Advocate
(Expert) 11 October 2009

face the trial.

Guest (Expert) 11 October 2009

NANDKUMAR B.SAWANT.M.COM.LL.B.(MUMBAI),ADVOCATE
MOBILE.09325226691, 09271971251
e.mail.adv.nbsawant@yahoo.co.in
e.mail.nandkumarbs@sify.com

REGARDING THE DIVORCE PETITION AND COMPLAINT UNDER SECTION 498A KINDLY NOTE THAT
1.DIVORCE PETITION IS FILED UNDER SECTION 13 OF HINDU MARRIAGE ACT AND IS A CIVIL MATTER.IN PRESENT MATTER THE PETITION AND DIVORCE MATTER IS PENDING AT HIGH COURT .
2.THE COMPLAINT UNDER SECTION 498A AND 406 IS ALSO PENDING AT CRIMINAL COURTS.
3.KINDLY NOTE THAT THE COMPLAINENT IS HARASSING THE FAMILY OF THE ACCUSED PERSONS BY DELAYING THE MATTER FOR SEVERAL YEARS.
4.IT IS ADVISIBLE THAT THE ACCUSED HUSBAND AND OTHER FAMILY MEMBERS SHOULD FILE SEPERATE PETITION TO HIGH COURT UNDER SECTION 482 OF CRIMINAL PROCEDURE CODE FOR QUASHING THE COMPLAINT AT CRIMINAL COURTS UNDER SECTION 498 A AND SECTION 406 OF INDIAN PENAL CODE.HIGH COURT WILL GO THROUGH ALLEGATIONS AND F.I.R.AND CHARGESHEET AND CAN QUASH THE COMPLAINT AGAINST MOST OF THE ACCUSED ON THE BASIS OF FACTS AND ACQUIT THEM.THIS WILL REDUCE UNNECESSARY HARASSMENT OF FAMILY MEMBERS OF ACCUSED HUSBAND.
5.AS FAR AS DIVORCE MATTER PENDING AT HIGH COURT IS CONCERNED THE SAID MATTER CAN BE STRONGLY CONTESTED ON THE BASIS OF FACTS OF THE CASE AND INNOCENCE AND HARDSHIPS CAUSED TO HUSBAND AND HIS FAMILY.AND DENY ALL CHARGES ABOUT CRUELTY, MENTAL AND PHYSICAL AND ALLEGATIONS ABOURT INCOME OF HUSBAND AND HIS BAD HABBITS ABOUT USUAL ALLEGATIONS OF DRINKING AND BEATING AND HARASSING FOR MONEY AND MENTAL AND PHYSICAL TORTURE OF OTHER SIDE.
KINDLY SEND DETAILS IN CASE ANY FURTHER HELP IS REQUIRED.
WITH BEST REGARDS TO YOU YOUR FAMILY AND FRIENDS.
THANING YOU
YOURS SINCERELY
NANDKUMAR B.SAWANT.M.COM.LL.B.(MUMBAI),ADVOCATE.

Sukhija
(Expert) 11 October 2009

rightly said by Adv. sawant.
pl also try to settle out of court to avoid further delay. she must b asking some amount, negotiate on it n settle in court after making consent terms.

Gulshan Tanwar
(Expert) 14 July 2010
---
You need to be the querist or approved LAWyersclub expert to take part in this query .