Making caretaker of property named for grandson

Querist : Anonymous (Querist) 05 September 2021 This query is : Open

Hello,
My Mother-in-law wanted to make a will stating that everything to be given to her gandson after he turns 18. The issue is that my mother in law's son expired last year and she don't trust her daughter-in-law with the property. She wants to make my wife as caretaker of the property till the grandson is 18 years old.
Can she make such a will?
What all complications are there for such a will?
Thanks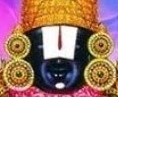 kavksatyanarayana
(Expert) 05 September 2021

Whether the property of your mother-in-law is self acquired or ancestral which is most important to reply.

Dr J C Vashista
(Expert) 06 September 2021

In addition to the opinion and expert advise of Mr. Kavksatyanaryana which I endorse and appreciate, she can/may/should appoint her daughter as executor of the will and bequeath (state) to devolve (pass on) the property in favour her grandson.

Pradipta Nath
(Expert) 06 September 2021

Yes she can entrust the trustee, provided the daughter also accepts the responsibility. Because under no legal compulsion, the daughter can be bound to play the role of trustee!

P. Venu
(Expert) 06 September 2021

Your wife willing, she could be the executor of the Will.
---