Macp

valentine thakkar
(Querist) 03 January 2014 This query is : Resolved

The claimant died two months after passing the Order from the Court. His banks details conveyed to the concerned authorities for payment of compensation. The only nomination mentioned in the bank account is of his adult son. Cheuqe not deposited yet, but is likely to be deposited in the name of the deceased claimant. The Court has become functus officio. Please convey what implication such a situation would make.

P. Venu
(Expert) 04 January 2014

Macp or MACT?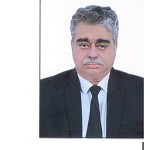 Sudhir Kumar, Advocate
(Expert) 04 January 2014

facts are not clear.

malipeddi jaggarao
(Expert) 04 January 2014

What is the claim and what is the cause of action for such claim? Then only we can understand what exactly is required by you.

Rajendra K Goyal
(Expert) 04 January 2014

Please state full and clear facts to enable us to give positive advise.

Guest (Expert) 04 January 2014

Nominee would be eligible only for the amount of balance left in the credit of deceased.You should obtain a Legal Heir Certificate and an affidavit giving the consent to whose name the cheque to be issued by all the legal heirs.The concerned authorities would be convinced with this and will reissue the cheque in the name of authorised Legal heir.If authorities are not obliging you should file suit for court directions.Nominee cannot operate deceased accounts.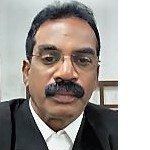 T. Kalaiselvan, Advocate
(Expert) 04 January 2014

Nominee is not entitled only the legal heirs of the deceased are entitled to the claim amount, an application to implead LRs and settlement to LRs before the court can be moved

valentine thakkar
(Querist) 04 January 2014

The case pertains to MACP=Mator Accident Claim Petition and is being conducted in the MACT=Motor Accident Claims Tribunal. Now the court has become functus officio. The cheque is prepared without the knowledge of he claimant's death. I suppose, now the matter is in the hands of the bank authority and if they are ready to accept the nominee who is also the only son of the claimant, then there should not be a problem. The daughters are married. The deceased claimant was a widower. I thank all lawyers for the response. The query is still open.
---