Legal Heir Certificate

S.Haritha
(Querist) 07 August 2009 This query is : Resolved

We are 3 daughter's and my mother is alive. MY father has expird 5 months back. He has not written any will. he has given his agricultural property for development. Our query is we want to know how & where to apply for legal heir certificate? One of my sister is In U.S. is she needed at the time of application for Legal Heir Certificate?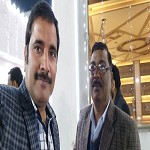 Sarvesh Kumar Sharma Advocate
(Expert) 07 August 2009

S.Haritha,
file an application regarding legal heir certificate in to concerning district magistrate's office(where is yr resident) with 2 rs. revenue stamp also enexure suppoting documents as-photostate of dath cetificate,photostate of rashan card,an affidevit.


kranthi kiran
(Expert) 07 August 2009

Haritha

You have to file an application before the Tahasildar (MRO) for grant of Legal Heir Certificate. Further you can also file an application in Form 6-A, for issuance of Virasat(Succession) Proceedings. After that, it willbe ordered to record/mutate all your names in revenue records as Pattedars & Possesors i.e., Owners. Any of the family member can file application. If they reject to do so, you can file a suit for declaration as successors/legal heirs of your deceased father.

For further assitance you can call me
KIranP.V
Mobile:9490127914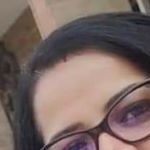 RAKHI BUDHIRAJA ADVOCATE
(Expert) 07 August 2009

Mr.Kiran suggested absolutely right.

Y V Vishweshwar Rao
(Expert) 07 August 2009

You can apply before the Concerned Thasildar /MRO for Dependents Certificate/ Family members Certificate /legal Hiers Certificate / You can apply for Mutation of the land in your name !
You can apply by mentioning all the legal heirs /successors names , all the Legar heris need not be presnt and neeed apply -one can apply for all the legal heirs and successors , after local enquiry by Revenue Authorities the Certificate / mutation will be issued .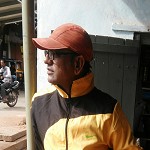 adv. rajeev ( rajoo )
(Expert) 07 August 2009

I dnt from where u r. In Karnataka if the deceases is govt., employee then legal heir certificate will be issued by the Tahasildar of the Taluk, otherwise we have to obtain it from the civil court by issuing a notice to the Govt., u/s 80 of CPC. to avoid the notice I had filed a case aginst other family member contending that they are denying that Plaintiff is not the legal heir of the deceased, after serving the notice compromise was done.
Actually it is not necessary to issue notice.
Suit can be filed without the deendants, it is know was suit in rem.


Khaleel Ahmed
(Expert) 07 August 2009

One of the heirs of the deceased can make application before the Tahsildar/MRO .Providing all the details of the family members of the deceased.The Revenue authorities will issue certificate in this regard after making thorough inquiry.

Kamal Grover
(Expert) 07 August 2009

Engage any local lawyer, he will done everything for you to get succession certificate and there are some lacunas which he will guide you as per your requirement.
Your further clarification is welcome at nominal consultation fee;
KAMAL GROVER,
Advocate (Chandigarh, India)
M:+919814110005
e-mail: adv.kamal.grover@gmail.com
Note: We are group of advocates, experts in different fields of law in Supreme Court, All High Courts and few district courts of India and your case will be handled by our experts in your locality in India. Rest you may get only guidance and can engage any local lawyer plz..
Regards and good luck


Jithendra.H.J
(Expert) 08 August 2009

you have not stated why you need the succession certificate?

to get change the khata in the joint name? if it is to change the kahta, just give the application for change of khata to the concerend authorities
V.V.RAMDAS
(Expert) 09 August 2009

Dear Harita,
First of all your problem is where and from whom to get the legal heir certificate ?- You can get the same from local MRO or Tahasildar as per your state laws or provisins. Siply you have file
an application giving in detais of family members with age and relation with late father along with a death certificate.
Secondly, you have asked that one of your sister is in U.S and whether her presence required during filing of such application ? No not required- Any one of member of your family can apply for the same.

senthilkumar
(Expert) 12 August 2009

hELLO,
TO GET SUCCESSION CERTIFICATE YOU HAVE TO APPLY FOR THE SAME BEFORE THE THAHSILDAR BY WAY APPLICATION AFFIXING Rs2 COURT FEES STAMP.ON RECEIVING THE APPLICATION IT WILL BE PROCESSED.FIRST OF ALL IT WILL BE FORWORDED TO THE VILLAGE ADMINISTRATIVE OFFICER FOR GETTING A REPORT ,THEN IT WILL BE FORWORDED TO THE REVENUE INSPECTOR HE WILL VERYFY THE STATEMENT OF THE V.A.O. AND MAKE AN ENDORSEMENT THEN IT WILL BE AGAIN FORWARDED TO THE THASHILDAR FOR FINAL ORDER.UNLESS AND UNTILL THERE IS ANY COUNTER CLAIM PROPABLY THASILDAR WILL ISSUE THE CERTIFICATE.REGARDING YOUR SISTER AT FOREIGN YOU GET AN POWER OF ATTORNEY IN YOUR NAME DULY SIGNED BEFORE THE CONSULATE OFFICE BY YOUR SISTER AND GET IT STAMPED AT YOUR AREA REGISTERED OFFICE AND ATTACH THE SAME WITH YOUR APPLICATION.
---
You need to be the querist or approved LAWyersclub expert to take part in this query .