Lease termination determination

Dccl
(Querist) 07 April 2018 This query is : Resolved

We as landlord are signing a lease agreement for 5 years. In the lease agreement there is no option for prior termination of lease.Further there is no lock in period stated in the lease.So in the absence of both the clauses can tenant/lessee terminate the lease with 6 months notice before expiry of the 5 years.The lease is one for manufacturing.

Siddharth Jain
(Expert) 07 April 2018

The Termination clause mentioned in the rental agreement is very important. The tenant as well as the owner are legally bound to what is mentioned in the clause. It would be very difficult to terminate the lease, if the other side is adhering to the terms of the agreement. It is advisable that you get the lease agreement drafted by your advocate, so as to safeguard your rights as landlord.
For any other queries feel free to contact me at isidjain1@gmail.com

Kumar Doab
(Expert) 07 April 2018

IN case you would be manufacturing at the site IT would be indeed better to approach a very able LOCAL senior counsel of unshakable repute and integrity specializing in such matters having successful track record ………and worth his/her salt… further action.
Check at LOCAL courts complex…..




Kumar Doab
(Expert) 07 April 2018

The establishment may preferably retain such LOCAL counsel/law firm and seek opinion/advise for matters related with establishment ..

Sri Vijayan.A
(Expert) 07 April 2018

Though the termination clause is optional one, it is essential for the well performance of the agreement. Even, in the absence of the clause, parties can terminate the lease/ tenancy at wish of them.
So, understand teh importance of the termination clause and get it drafted by lawyer, because the lease period is a lengthy one and to be occupied by a business firm.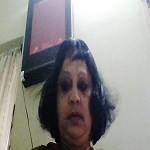 Ms.Usha Kapoor
(Expert) 08 April 2018

SINCE THE LEASE PERIOD IS A LENGTHY ONE GET THE TERMINATION CLAUSE DRAFTED BY A LAWYER.

Dr J C Vashista
(Expert) 08 April 2018

@ DCCL,
Show the document of lease to a local prudent lawyer, if your story is true since no such agreement is being drafted which do not contain such essential covenant.
Being commercial query you can afford to hire services of a lawyer instead of waiting for FREE OF COST obligation of experts on this platform.
By your name (as author) you have concealed your identity and such author is not entertained as per rules of this site.

Guest (Expert) 08 April 2018

Absolutely wrong advice of Ms. Usha Kapoor!
Before senselessly responding to the query Ms. Usha Kapoor should have understood the question properly. When the querist has asked about advice on termination of lease on the basis of the existing lease deed, she has advised to get the lease deed drafted by a lawyer, as if the lease is yet to start. Very funny!

Further, how long is the lease period of 5 years, when she has stated the period of lease is lengthy?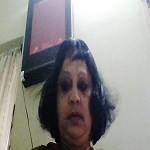 Ms.Usha Kapoor
(Expert) 10 April 2018

Mr.Vijayan has also advised on similar lines and got thanks also.You are Alice in wonderland in law. You don't know nuances of aw. Master all law books or sit for 3 years LL.B examination and pass.

Guest (Expert) 10 April 2018

@ Ms. Usha Kapoor,

Really your mental state is pitiable. You really failed to use your brain properly, when you equated your reply with the reply of Mr. Vijayan. Just recheck, Mr. Vijayan stressed upon essential performance of the lease agreement, while you stressed upon drafting of the lease agreement, as if new one, when the querist based his question on the existing lease deed.

Better get some proper treatment.

---
You need to be the querist or approved LAWyersclub expert to take part in this query .