Land title dispute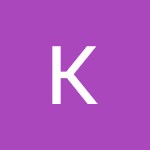 Krishna Prasad
(Querist) 21 October 2020 This query is : Resolved

One Mr. Chandulal was the original owner for 3 survey numbers as per all statutory land records of Telangana State from 1925 to 1970. Mr. Chandulal inducted one Mr.Jaheeruddin in possession by oral lease for grazing purpose and name was reflected in Enjoyment column since 1935. Mr. Chandula died in 1936. Mr.Jaheeruddin who was in possession executed a Sale Deed to Mr.Srinivas in 1945 and subsequently he executed Sale Deed in f/o one Ms.Aruna Kumari and her name was recorded in enjoyment column of Pahani. At last managed the Revenue Officials and got RoR Title Deed&PPB by 1970 and recorded in Pahanies as Pattadar. The Legal heirs of Mr. Chandulal to be frank are ignorant of the property, but in 2010 the 2nd generation legal heirs found that they are the successors to these 3 survey numbers. Meanwhile 1 survey number was disputed by another party in 1993 wherein Ms.Aruna Kumari claimed the property through Mr.Chandulal as title owner to deny the other party claim, and managed not to get into the further details in her Sale Deed.
I am one of the legal heirs of that property and we would like to engage an expert and good Advocate depending upon the analysis and solutions suggested in this forum. We want to win the case whatever the Fee to be paid. I request the experts to react to proceed further.
Thank you
Regards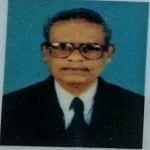 Isaac Gabriel
(Expert) 21 October 2020

Secure the revenue records in sequence and registration details and verify the facts.If you are satisfied of the illegal entries, consult lawyer for initiating legal proceedings.

Rajendra K Goyal
(Expert) 21 October 2020

You can visit the concerned bar, find out the lawyer who is dealing such cases. Always try to engage some senior and expert lawyer for the purpose.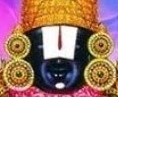 kavksatyanarayana
(Expert) 21 October 2020

Obtain EC for 30 years from 1925 to 1954 another EC for 30 years from 1955 to 1984 and another EC from 1985 to date. And the copy of pahani records, Fair Adangal copy ( you can get these through online-open Mee-bhoomi portal-ccla.telangana.gov.in) and consult a local advocate of your area. In Telangana, mainly in Hyderabad, there are several advocates.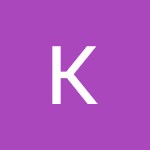 Krishna Prasad
(Querist) 22 October 2020

Thank very much for such a quick response. I have few doubts about Limitation Act hitting and Adverse Possession aspects. Would you comment on this to proceed confidently.

Raj Kumar Makkad
(Expert) 22 October 2020

For claiming ownership especially wherein fraud has been played upon the real owners of the property, there is no limitation. This is settled law.

Rajendra K Goyal
(Expert) 24 October 2020

Expert Raj Kumar Makkar, welcome after long break.
---