Judge not giving judgement after final hearing

Guest (Querist) 24 February 2012 This query is : Resolved

In my case my wife demanded a divorce by charging false allegation on me on aug 2010 ,by now on 3 jan 2012 the final argument was done between lawyers ,as per prsent situation the girl was not able to proof any allegation me ,but the judge is not giving the final judgement from the last date ,he always used to give dates .Judge is asking both of us to file a mutual petition but the girl is not ready for this at any cost.


Please suggest what to do i am fed up of all this.What can we do so that the judge will give the judgement.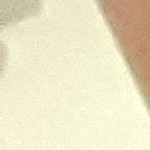 M.Sheik Mohammed Ali
(Expert) 24 February 2012

you can file writ petition to the high court for give judgment.

Shonee Kapoor
(Expert) 24 February 2012

Wait for sometime, what was the first date given for judgement, if it is 60 days from that, then only file a WRIT.

Regards,

Shonee Kapoor
harassed.by.498a@gmail.com

Ghanshyam Prasad
(Expert) 24 February 2012

wait for more time otherwise result may go against you.
Rajeev Kumar
(Expert) 24 February 2012

Wait for some time

Deepak Nair
(Expert) 24 February 2012

Well advised by Mr.Kapoor

V R SHROFF
(Expert) 24 February 2012

Ask for mediator, compromise & settle the matter, then convert petition to MCD & get Order. Judge delay it for your benefit only.

I always suggest, once Wife demands Divorce, you must give it immediately. No use contesting and wasting your Golden tears of Youth Life.Restart your life fast.

Aditya, most probably judgement is in your favour. Divorce will not be granted. Now does this Judgement/ Order help you bringing happiness in your Life??

You loose , you loose.
You win, & you loose more!!

What is the use of such judgement??????

Adv.R.P.Chugh
(Expert) 24 February 2012

After conclusion of hearing - judgement has to be pronounced within 30 days and maximum 60 days in extreme cases. (order 20 CPC) after which you may file the writ for directions (mandamus)

ajay sethi
(Expert) 24 February 2012

Agree with mr shroff

Raj Kumar Makkad
(Expert) 24 February 2012

I find no room for me.

Shantilal Pandya
(Expert) 25 February 2012

if you also want divorce then come to agreement with wife and file mutual divorce petition without insisting for proof of facts for alleged ground by wife , if you do not want divorce ,you should wait for judgement,or approach higher court as advised , we cant predict that the judgement would be against you merely because you insist for early delivery of judgement, we should have faith in judiciary !

Deepak Nair
(Expert) 25 February 2012

Well advised by Mr.Shroff.

If a marital bond reaches the stage of divorce petition, there is no room for patch-up and the troubles will never end.

How can you live with a woman who does not want to live with you??
---
You need to be the querist or approved LAWyersclub expert to take part in this query .