IPC 279 / 427

bijukumar
(Querist) 13 February 2015 This query is : Resolved

Sir. Let me first share some details of my case. Fir as given by the complainant against me reads like, "On.... around 12.30 am in the night while our dumper was carrying some 15000 tea saplings, we met an accident when a small vehicle no...... rashly and negligently driven comming from the opposite side hit in our side of the road. While in the accident no person has been injured significant damages have occurred to the vehicle and since we couldn't return the tea saplings in proper time to the owner, lots of tea saplings got damaged too."


The fir is given by the son of the dumper owner who was accompanying the driver in that vehicle.


In the spot witness 161 however both the complainant and the driver however mentioned that while recklessly driving I killed seven full grown bulls and after that hit their vehicle to cause such damages.

There are three other witnesses who said they arrived at the spot after hearing a loud sound and they too corroborated the fact that I was driving the vehicle recklessly and responsible for all damages involved. Their houses are very nearby to the accident spot. All these are recorded under 161.

Now my part of the story:

1. I haven't hit those seven bulls. But I actually hit one and the one I hit, I was not sure if previously dead or alive.

2. There was certain lapse in my concentration, which is true or under shock I kept believing so. Two things are true: my vehicle speed was around 100 kmph and it was free highway at night and secondly once I hit the bull, I panicked a bit, lost control and hit the other vehicle. The other vehicle was however not completely on the other side of the white dividing line. The national highway is not very wide at this spot and without a divider. The collision was however not head on.

3. All passengers in my vehicle were safe and after the accident however I got hit in the head and nose and started bleeding and lost my consciousness for a little while. My co passenger was a doctor and he made calls to his seniors and other doctors, and they carried me nearby hospital and my injuries were attended by them. So while police arrived at the spot we were actually not there. And they took statements of the other car and the casualties of all the dead cattle were imposed on me. However in fir and the chargesheet, the cattles are not mentioned.


3. Although we became fit enough the very next morning, however certain amount of shock remained with me for a while.

4. After the event however, police never arrested me but while collecting the seized vehicle, I signed few papers. I had a local person who was handling the whole case for me; he was handling the whole case, police and police remained friendly with me and never made aware of the Fir. Only after court's summon I came to know of this.

Sir some portion of the case is true like the accident and I lost hold of the moment when the accident happened. But some portion of it is fabricated. Like those seven bulls. Even if I correctly remember the other vehicle was one eyed.

Sir Please help me in preparing my defence. I have already engaged a senior lawyer but this place being a remote one doesn't have the most updated of them. I need certain points. On which this case can be made into a strong defence. My vehicle's ground clearance is 170 mm. How can we prove that a small vehicle running over seven full grown bulls is an impossibility?

Dr J C Vashista
(Expert) 14 February 2015

Too long a story and not a query.
Engage an consult a local lawyer.

Devajyoti Barman
(Expert) 14 February 2015

The defence is prepared in the context of evidence given by the prosecution.
All accident does not presupposes lapse on the part of one vehicle only.
You have to show the contributory negligence of other vehicles also.

Rajendra K Goyal
(Expert) 14 February 2015

Consult your lawyer and discuss in detain in the light of facts.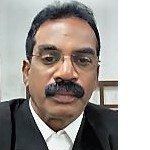 T. Kalaiselvan, Advocate
(Expert) 17 February 2015

this is a matter of trial hence consult your lawyer, give him proper details about the accident and further instructions and follow it up properly with him/her.
---
You need to be the querist or approved LAWyersclub expert to take part in this query .