I want to cancle my notary and make another notary..

Abhijeet Rathod
(Querist) 27 November 2019 This query is : Resolved

Sir. I have purchased a second hand bike from my friend and we had made a notary. But due to shortage of time we didn't transfer the bike RC from RTO office.now i need to sell the bike cause i am shifting to another place. So is it possible to cancle the bikes notary and make it again between the previous bike owner (my friend) and the new upcoming owner of the bike?.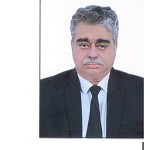 Sudhir Kumar, Advocate
(Expert) 27 November 2019

Not understood in one reading what you want.

as appearing from the facts you are not owner of the bike so how could you sell it.

Sb Karma
(Expert) 27 November 2019

What clauses are in there your notary,its important...
and if its normal T&C
then just direct sell from your friend to new buyer and take your commission(*your profit) that's it simple.

And if there any clause in Notary you need to consult local lawyer for best help,because he will understand fact of the situation with document which is not possible via online.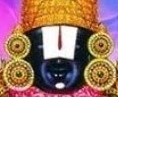 kavksatyanarayana
(Expert) 27 November 2019

Your query is confusing. However to my understanding, RC from RTO is not transferred. so cancel the agreements attested by Notary.

P. Venu
(Expert) 27 November 2019

There is no effective transfer of vehicle, unless the changes are effected in the RC Book.

Dr J C Vashista
(Expert) 28 November 2019

Vague and confusing statement.
However, the bike is not transferred in your name, as presumed from your post.
Hence your seller and new purchase may get the transfer registered with concerned MLO.

krishna mohan
(Expert) 17 December 2019

For transfer of vehicle ownership prescribed form along with original RC needed to be submitted to concerned RTO. Why notarized?
---