Holding company responsibilities.

Querist : Anonymous (Querist) 14 July 2022 This query is : Resolved

Our Housing Society in Mumbai negotiated and signed MOU with a Developer (a Pvt Ltd Comoany) for Redevelopment of our Society blogs. At the time of signing the Development Agreement, the Developer wanted the Society to sign the DA with its Wholly owned subsidiary, another Pvt.Ltd. company. Over the years this Wholly owned subsidiary has failed to honor its commitments as per DA like paying Corpus Fund, Compensation for Temporary Alternate Accommodation, Penalty for delayed possession etc. They are also not following certain clauses detrimental to the interests of the Society members. They say they are in financial difficulties. What are the responsibilities of the Holding Company under such circumstances and what action the Society can take against the Holding Company?

Vikram Chandra
(Expert) 14 July 2022

The DA might have proper clauses wherein if any Arbitration Clause is mentioned you can invoke the Jurisdiction as per the Arbitration and Conciliation Act or You can knock the doors of the Consumer Forum as you are saying that the Developer has failed to honour the commitment regarding compensation for Temporary Alternate Ccommodation & penalty for delayed possess etc., Finally, better to contact a lawyer near your area and show him the document of DA then he will advice you as per law.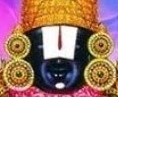 kavksatyanarayana
(Expert) 14 July 2022

Yes. You shall approach the District Consumer Forum and complain to RERA also.

Querist : Anonymous (Querist) 15 July 2022

My specific query is what action the Society can take against the Holding Company.

Dr J C Vashista
(Expert) 15 July 2022

Show the MoU to a local prudent lawyer for better appreciation of facts, profession advise and necessary proceeding. SHIRISH PAWAR, 7738990900
(Expert) 15 July 2022

Hello,

Society has three options to take legal action against the builder. Society can approach the District Consumer Commission or RERA authority seeking direction against the builder to perform as per the agreement. And society can cancel the agreement with the builder and appoint a new developer.

Querist : Anonymous (Querist) 15 July 2022

Kindly advise whether Society can hold the Parent/Holding Company responsible for the failures of its Wholly owned subsidiary Company for its failures to discharge the contracted obligations. I am asking this specifically since Society had negotiated and signed the MOU with the Holding Company and at their instance only the DA was signed with their Wholly owned subsidiary company for Redevelopment of our Society.

P. Venu
(Expert) 15 July 2022

The issue raised is a question of fact which needs to ascertained through a judicial or quasi-judicial inquiry. If the Society approaches a judicial forum it would be prudent to make both the companies respondents/defendants.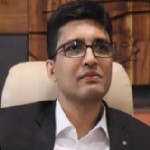 Adv. Ravish Bhatt, ADIT, CIOT
(Expert) 21 July 2022

Section 2(46) of the Companies Act, 2013 provides that - "holding company", in relation to one or more other companies, means a company of which such companies are subsidiary companies.". In your case, the holding company has failed to fulfil its commitments.

Section 2(87) of the Companies Act, 2013 provides: "subsidiary company or subsidiary, in relation to any other company (that is to say theholding company), means a company in which the holding company—

(i) controls the composition of the Board of Directors; or
(ii) exercises or controls more than one-half of the total share capital either at its own or togetherwith one or more of its subsidiary companies"
Holding and subsidiary are distinct entities and holding company could normally nor be held liable for subsidiary; the position is settled since 19th century with the decision from House of Lords in the case of Soloman v. Soloman. Soloman v. Soloman remains valid law even today, both in India and in the UK.

You may very well bring an action against the holding company for failing to fulfil the contractual terms.

You may also be able to hold the parent company accountable if the following criterion are satisfied. There are limited circumstances under which corporate veil could be lifted and parent company could be held liable for subsidiary.

They broadly are-

• When the notion of legal entity (subsidiary company) is adopted to perpetrate fraud or commit crime
• If it could be shown that subsidiary was a sheer facade created and benefits were to accrue ultimately to holding company only.
• Where it could be shown that subsidiary was acting as an agent of parent company, whether under express or implied agency. Where a parent company exercises direct or indirect control over the holding company, then the parent company also owes a duty to ensure that the holding company fulfils its legal obligations and in the event of failure to fulfil such obligations, the parent company can be held vicariously liable. Some important cases in this regard are Hazeltine Corp. v. General Electric Co, Taylor v. Standard Gas & Electric Co., etc.
It may be helpful if it could be shown that in your case, any of the conditions were satisfied; very proper pleadings and evidence might be required with regard to agency and/ or holding company exercising control over subsidiaries in day to day affairs and/ or all money flowing to holding company and operations being carried out by the holding company only under the guise of suibsidiary co.


---