Forged signature during property transactions

Querist : Anonymous (Querist) 19 January 2020 This query is : Resolved

Hello ,
My mother purchased plot during the year 1987 , she took loan in 1991 on that plot for house construction and pledged documents in the bank.
Loan was cleared by 2003 during her retirement, due some accounts issues plot documents not released by Bank.
My mother expired in 2006 , but she has not done any WILL.
In 2011 some X person sold the plot to Y by forging my mother signature.
What is the legal procedure now to get the land to legal heir which is me her Son.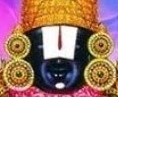 kavksatyanarayana
(Expert) 19 January 2020

You have to file a complaint against the person who sold your mother's property and file a case in court by consulting a local lawyer.

Querist : Anonymous (Querist) 19 January 2020

Thanks , since it's almost 9 years from the date of forgery happened , can I still file a case in court?

Sb Karma
(Expert) 20 January 2020

Yes you can,but suggest to go with any local senior lawyers.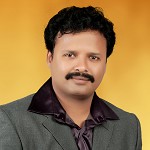 manoj
(Expert) 20 January 2020

instead of filing criminal complaint you first file suit before the court to cancel the sale deed. When court give findings that your mother signature was forged, you can ask the civil court to direct the police to registrar FIR and take necessary action.

V E MANOJ KUMAR
ADVOCATE
CELL NO 8686159292

P. Venu
(Expert) 20 January 2020

Was the conveyance executed through a registered deed? If so, what is the basis for alleging fraud?

Querist : Anonymous (Querist) 20 January 2020

Yes it was done through registered deed, they have taken some lady as my mother and got thumbh impression in during 2011 , but my mother was literate and expired in 2006

Raj Kumar Makkad
(Expert) 20 January 2020

You have not mentioned when did you come to know about the forged registered sale deed. I presume recently you came to know about it. There is no legal hurdle to initiate police action even at this stage. You should at the same time should file a civil suit seeking cancellation of the sale-deed and all subsequent proceedings initiated on the basis of the said forged sale-deed over the suit property.

Dr J C Vashista
(Expert) 21 January 2020

Mr./Ms. Anonymous,
Since 2006 to 2011 when your mother was alive why did she not get the documents back from the bank.?
What have you been doing since 2011 till 2020 ?
What is the necessity of getting the documents at this stage .
Did you lodge any complaint against the Bank before Ombudsman?
It is advisable to consult a local prudent lawyer for better appreciation of facts/documents, professional guidance and necessary proceeding.

Querist : Anonymous (Querist) 21 January 2020

Hello Dr.Vashista ,

My mother expired in 2006 , transaction happened in 2011 by forgery and impersonation.

Since the bank loan is through department , release of documents got delayed due to account mismatch during loan repayment.

We have followed up with bank for many times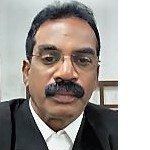 T. Kalaiselvan, Advocate
(Expert) 29 January 2020

You had wasted lot of time after your mother's death by not making any serious attempt to retrieve the documents of the property from bank.
It cannot take more than a decade to settle all such issues.
Your lethargy has costed you with such fraudulent activities.
Further you never bothered to take care of the proeprty or ascertaining its status because some person had fraudulently got the property transferred to his name in the year 2011, it is almost nine years that you never bothered to even know about such a mal transaction or fraud.
Now you have to file a suit for cancellation of the fraudulent transaction and for possession of property if the property has been grabbed by him.

---