Evidence via rti to government hospital about fabricated mlc

Querist : Anonymous (Querist) 16 August 2021 This query is : Resolved

What points should be mention to collect Evidence Via RTI to government hospital about Fabricated MLC Produced by wife. SHIRISH PAWAR, 7738990900
(Expert) 16 August 2021

Hello,

You can ask for an explanation which you doubt that it is fabricated. Take help of lawyer.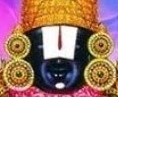 kavksatyanarayana
(Expert) 16 August 2021

You shall mention the copy of MLC produced by your wife (i.e please provide a copy of MLC produced by Smt......) using RTI. Send the RTI application through registered post.

Dr J C Vashista
(Expert) 17 August 2021

No such specific point is required to be mentioned in the application under section 6 of the RTI Act, 2005 as asked by you.

Your query is vague and ambiguous,

It is better to consult and engage a local prudent lawyer for analyses of facts, professional advise and necessary proceeding.

P. Venu
(Expert) 17 August 2021

Hospital records, to my understanding are personal ad third persons are not entitled to get access under RTI,

What is the context for this query?

Querist : Anonymous (Querist) 17 August 2021

Can we ask below things via RTI from Police station?

Kindly provide all documents and evidence collected from complainant Ms. xxxx during the investigation / re-investigation of the case pertaining to the FIR No.xxx dated: xxx which My wife, which produced an MLC (Medical certificate) under IPC 323.
Kindly provide details of the various provisions/actions taken by Station House Officer to authenticate MLC.
Kindly Provide certified copy of MLC along with Registration Slips/Prescription if any.
Kindly Provide the details of the Station House Officer who took xxx to the hospital for medical check-up.
Kindly Provide details of distance of government hospital from police station.
Kindly provide list of evidence that show Ms. xx was beaten by her husband Mr. xxx.


P. Venu
(Expert) 17 August 2021

What prevents you from posting material facts?

Querist : Anonymous (Querist) 18 August 2021

P. Venu sorry sir I did not get you?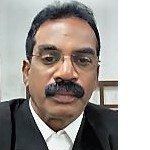 T. Kalaiselvan, Advocate
(Expert) 04 September 2021

The information you desire to obtain from Police may not be entertained by police stating that the investigation is in progress hence no details can be provided.
You can get all the information once the police is filing the charge sheet in the court.
You can get the certified copies of all the documents that the police relies upon to prosecute the case, hence better wait for the police to file the charge sheet before the court on the basis of FIR.
You will get ample chances to prove her wrong and false during cross examination whre you can nullify her allegations if they are really false.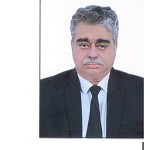 Sudhir Kumar, Advocate
(Expert) 22 November 2021

Anyone having sympathy with you shall not be advising you without knowing maters facts i.e. what the case is and how you can connected.

This is what Mr Kalaiselvan means.
---