Evidence

RK
(Querist) 05 December 2018 This query is : Resolved

sir can u suggest sample application under section 56 of evidence act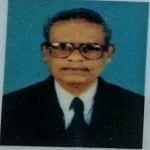 Isaac Gabriel
(Expert) 06 December 2018

It is not a legal question. refer the Act.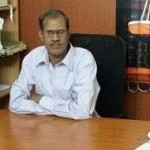 KISHAN DUTT RETD JUDGE
(Expert) 06 December 2018

Dear Sir,
Section 56 expressly provides that no evidence is required of fact for which the court has taken judicial notice. There are numerous facts which need not require to be proved and no court can insist upon formal proof by evidence. It is celebrated rule of evidence that a fact, of which the court will take judicial notice, need not be proved and the said principle is enshrined in Section 56 of the Indian Evidence Act.
Meaning of judicial notice:
The expression 'take judicial notice' means "recognition without proof of something as existing or as being true." There are certain facts which are so notorious in themselves and are so authentic and well known to the public that they require no proof. If the court does not know, then it can inform itself upon them without formally taking evidence.
Examples:
The 15 August 1947 is the independent day of India; The Red Ford is situated in Delhi; The National Library is in Kolkata and so on.
Judicial notice of fact that may bind persons have acquired great academic distinctions, can be taken by court. According to Cross, "the doctrine of judicial notice tends to produce uniformity of decision on matters of fact where a diversity of finding might, sometimes, be distinctly embarrassing." Judicial notice refers to facts which a judge can be called upon to receive and to act upon, either from his general knowledge of them or from inquiries to be made by himself from his own information from source to which it proper for him to refer. The deceased died due to bomb explosion during sikh related violance in Northern India. The court is required to take judicial notice of such fact. Subsequent events which have taken place during pendency of writ petition can be taken note of, if it is found that the situation which was prevalent as on date of filing of writ petition really has not been changed.

Please mark "LIKE" if satisfied by my answer.

Kumar Doab
(Expert) 06 December 2018

The application if the need be can be drafted by your own counsel that si well versed with facts of the matter.
Otherwise go thru;
The Indian Evidence Act, 1872
56. Fact judicially noticeable need not be proved.—No fact of which the Court will take judicial notice need to be proved.
https://indiankanoon.org/doc/973062/
and some judicial pronouncements..
Allahabad High Court
Dhanpat vs State on 5 June, 1959
Equivalent citations: AIR 1960 All 40
Author: A Mulla
Bench: A Mulla, B Nigam

https://indiankanoon.org/doc/1602592/


Dr J C Vashista
(Expert) 07 December 2018

Pure academic question paper.

M V Gupta
(Expert) 07 December 2018

I think there is no any prescribed form of application to be filed under Section 56. The advocate of the party concerned can submit to the court about the facts in question of which there is judicial notice. If the court directs, a written submission can be submitted to the Court.
I thank Mr.Kishan Dutt for elaborating on Sec 56 of the Indian Evidence Act.

Raj Kumar Makkad
(Expert) 18 March 2020

I do agree with the advice of the experts and need not to add anything.
---
You need to be the querist or approved LAWyersclub expert to take part in this query .