Education loan (collateral) - original sales deed missing

Querist : Anonymous (Querist) 16 September 2021 This query is : Resolved

Hello,
I have secured admission for post graduation in college at Canada. However, to support my education, I would required loan of 22-25 L (total course expense). We are willing to provide house as a collateral. The house was at the name of my father who is no more and without transferring property papers on the name of my mom we have lost the original sales deed. However, we have got the certified copy of the deed from registrar office and also, we have got the non-objection signed from our other family members. I have been trying to fix this property paper issue but not able to find the way and I am loosing time.

Can certified copy with death certificate and past house tax receipt will work?

What other documents will work as a collateral?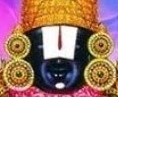 kavksatyanarayana
(Expert) 16 September 2021

Copy of the document, house tax receipt, EC from the Sub Registrar office, and NOC from all other family members sufficient. Consult a local lawyer.

A. A. JOSE
(Expert) 17 September 2021

Wise to personally talk to the Bank Manager concerned for guidance rather than running here and there and wasting time /money. Only Bank concerned can say as to what documents are acceptable to them for granting education loan .

P. Venu
(Expert) 17 September 2021

Yes, the Bank Manager is the best person to provide you further assistance.

Who are the legal heirs to your father? Are you the only child? Why no-objection from family members? Who are those family members? What is the personal law applicable to you? SHIRISH PAWAR, 7738990900

(Expert) 17 September 2021

Hello,

As per my opinion, you will have to get a legal heirship certificate from the court, and thereafter the legal heirs can give collateral. Certified copy of the lost document can be used.
---